Other Brands
It's always exciting to meet a new handbag. For the Cruise 2018 Collection, Chanel crafted the Coco Pleats Clutch Bag. The design is fresh and different, but don't get confused with another handbag that holds the same name – the Quilted Chanel Coco Pleats Bag.
The Design
No diamond quilting or chevron quilting, just cut-out pieces of long leathers stitched together creating a horizontal, vertical and diagonal contrast. The overall design is inspired by Ancient Greek, and the leather choice for the Coco Pleats Bag is Pleated Crumpled Calfskin.
The Crumpled Calfskin was first-introduced on the So Black Classic Flap Bag. It's also embellished on the Chevron Boy Wallet. This leather looks perfect on vintage handbags.
But anyways, this clutch bag is light-weighed and can be easily carried by hand. Unfortunately it doesn't come with a shoulder strap. But see this handbag as an alternative to the Chanel O Case.
The center features the signature CC logo, which stands-out like a queen. It's smoothly crafted in gold hardware.
The Interior
This clutch bag is thin just like the O Case. You will not be able to store a lot of stuff inside, but only your evening essentials. This clutch bag is ideal to match with one of your evening dresses.
The Prices And Sizes
Chanel Small Coco Pleats Clutch
Style code: A91762
Size: 7.5 x 11.4 x 0.8 inches
Price: $4200 USD, €4100 euro, £3800 GBP, $6890 SGD, $35700 HKD, ¥545400 JPY, 21650 MYR, $5700 CAD
Chanel Medium Coco Pleats Clutch
Style code: A91761
Size: 9.4 x 14.2 x 0.8 inches
Price: $4500 USD, €4450 euro, £4130 GBP, $7480 SGD, $38800 HKD, ¥591840 JPY, 23500 MYR, $6200 CAD
More Images And Colors
Other Brands
Stella Maxwell looks fabulous in fringe on the January 2018 cover of Vogue Thailand. Lensed by Yu Tsai, the blonde beauty wears a look from Dior's resort collection with Lucchese boots and a Gladys Tamez hat. Inside the magazine, Stella poses in western glam fashions. Stylist Deborah Afshanimakes sure the Victoria's Secret Angel shines in the designs of Gucci, Louis Vuitton, Dior and more.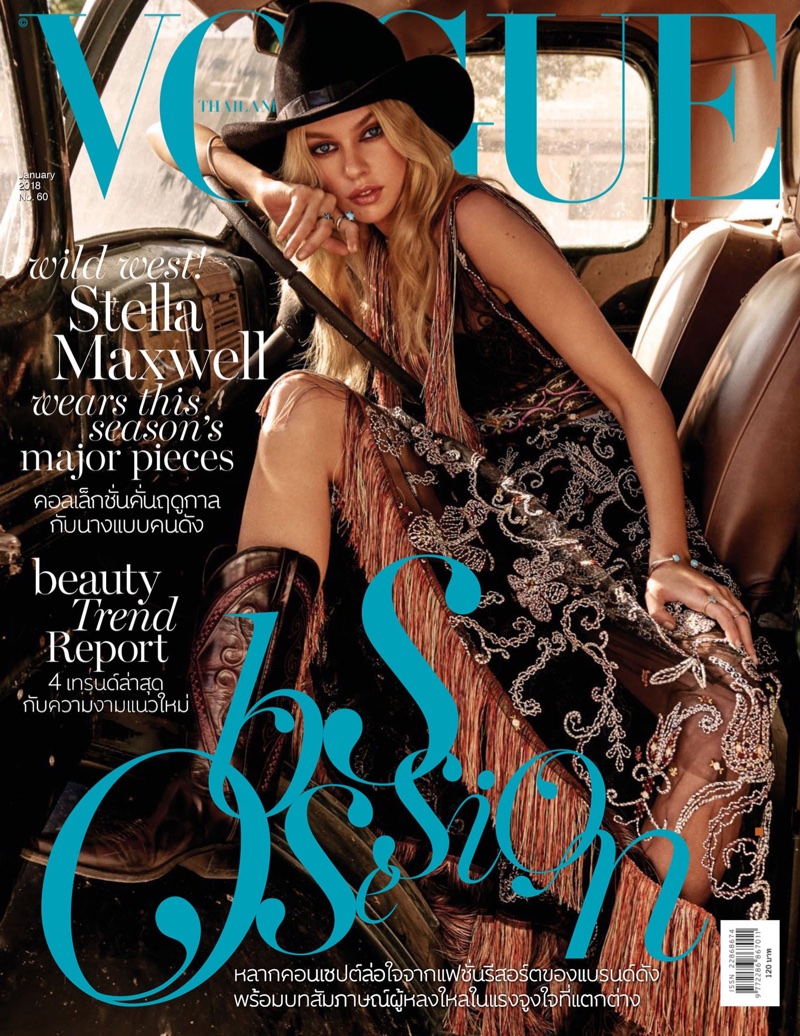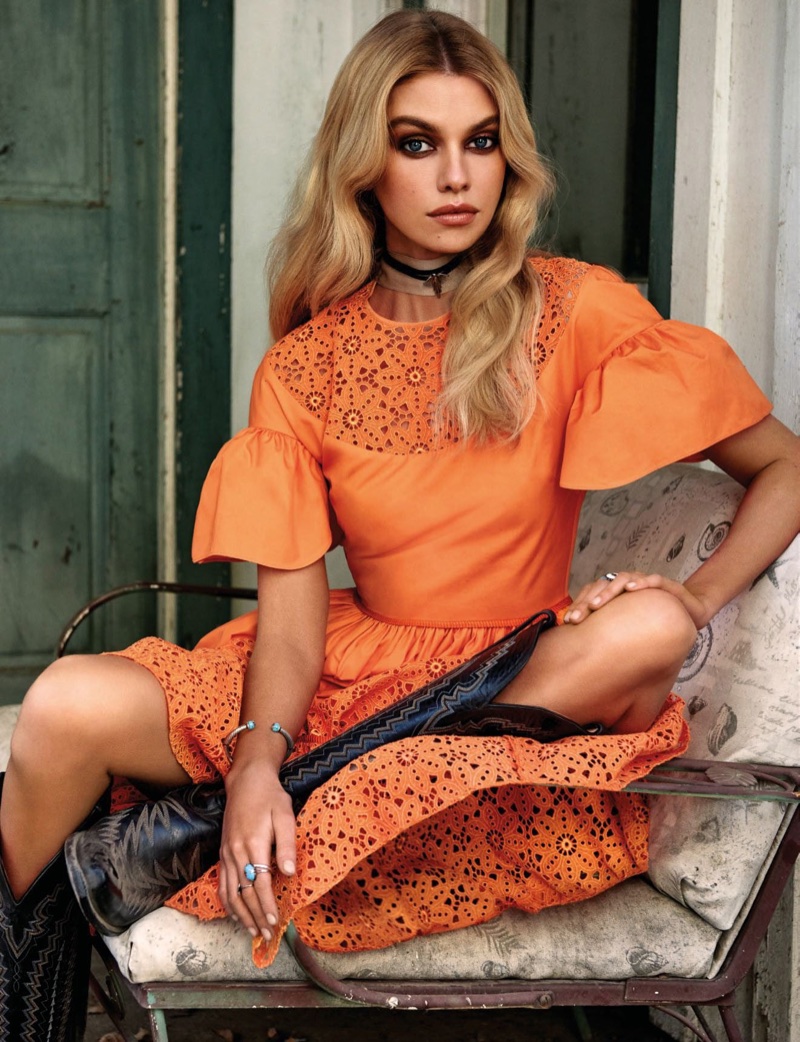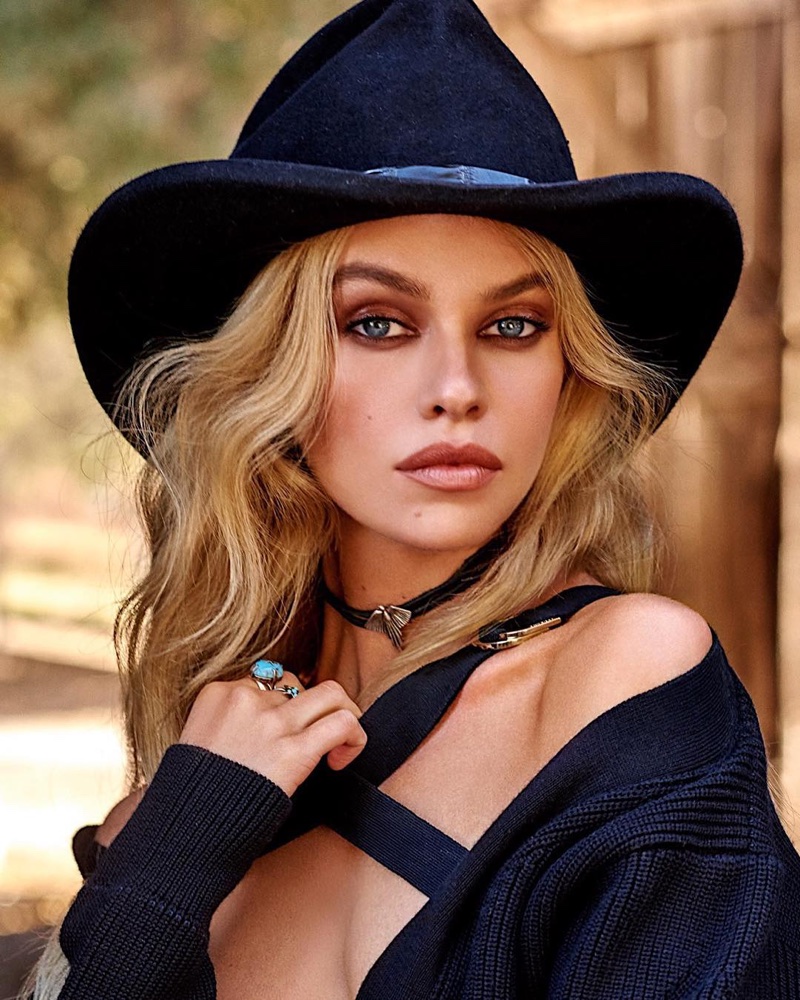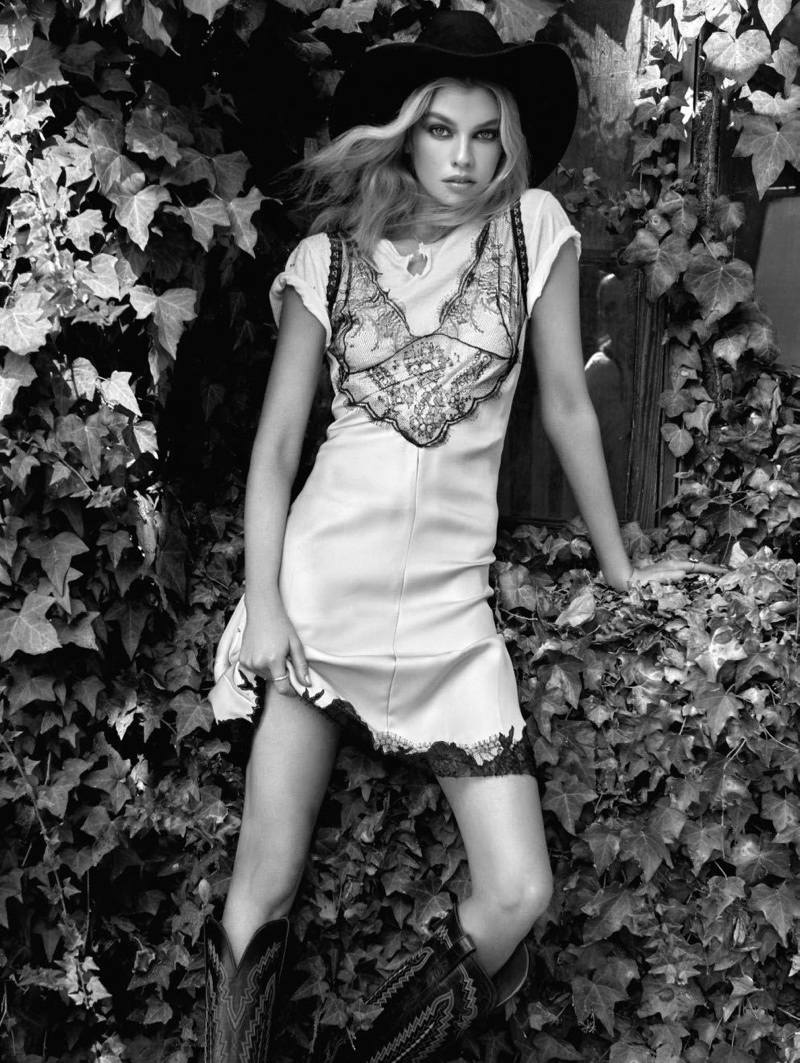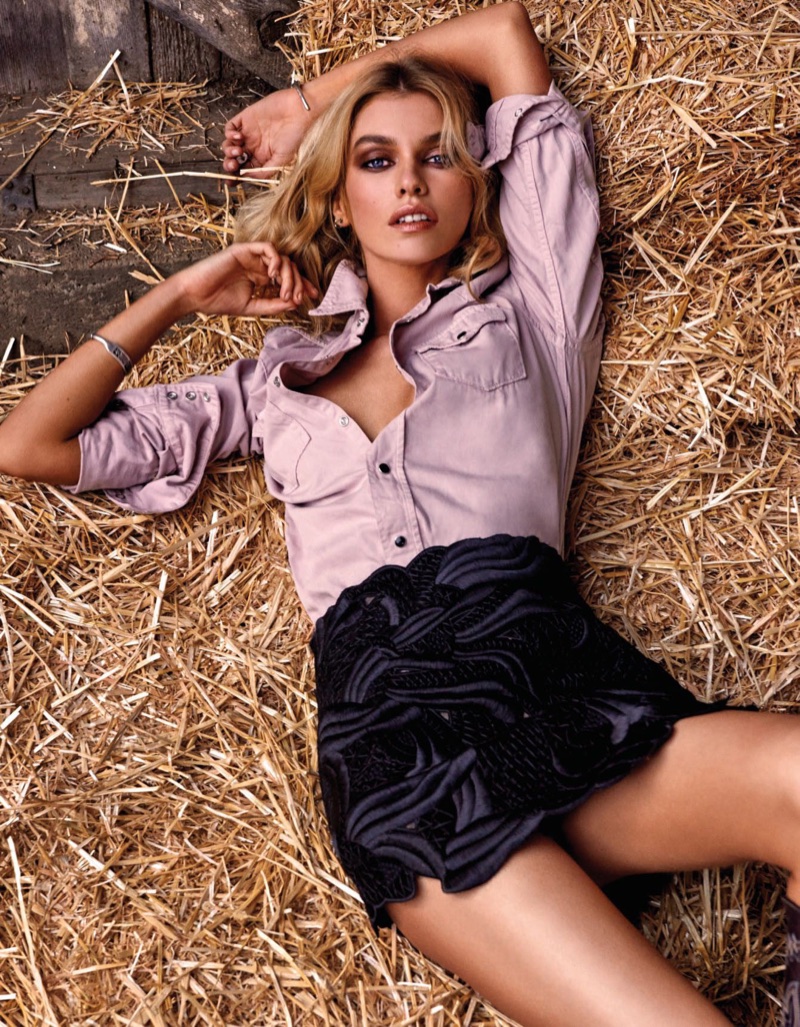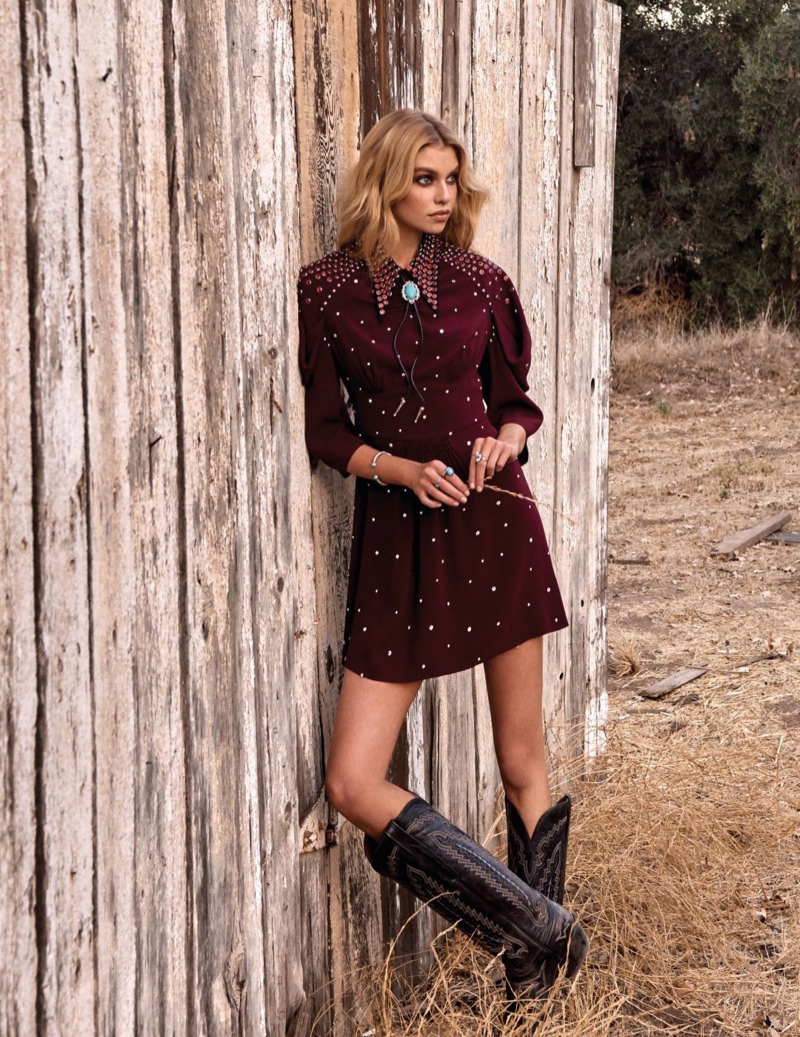 Other Brands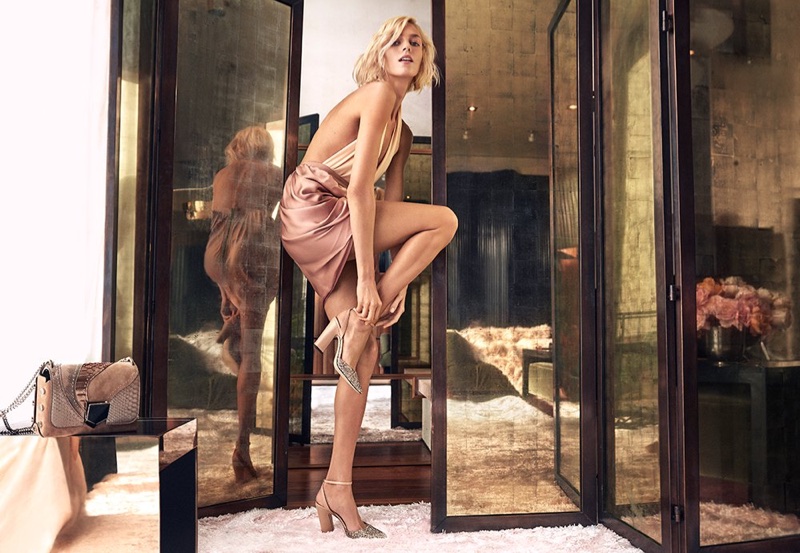 Jimmy Choo celebrates New York apartment life with the launch of its spring-summer 2018 campaign. Photographed by Craig McDean, model Anja Rubik turns up the glam factor while posing against mirrored surfaces. The Polish beauty wears sleek styles ranging from the 'Micky' pumps to the 'Shar' booties and 'Lane' sandals. Discover more from the spring campaign below as well as a short film.
Related: Kati Nescher Shines in Jimmy Choo's Cruise 2018 Campaign
JIMMY CHOO SPRING/SUMMER 2018 CAMPAIGN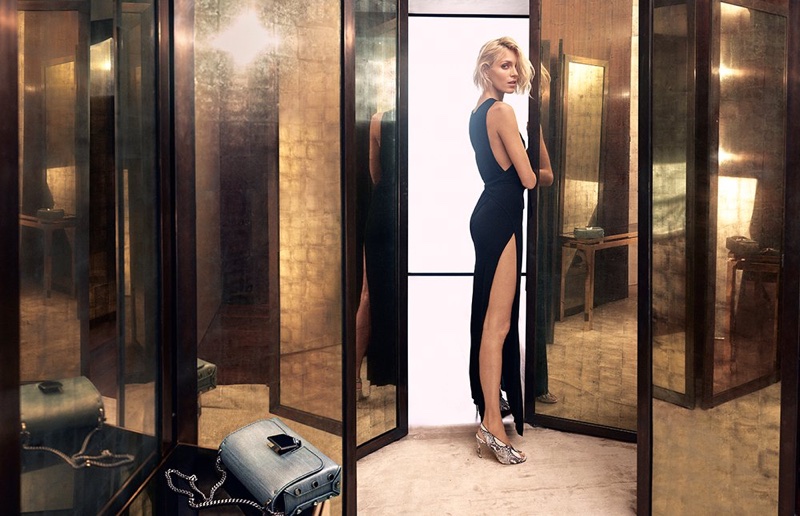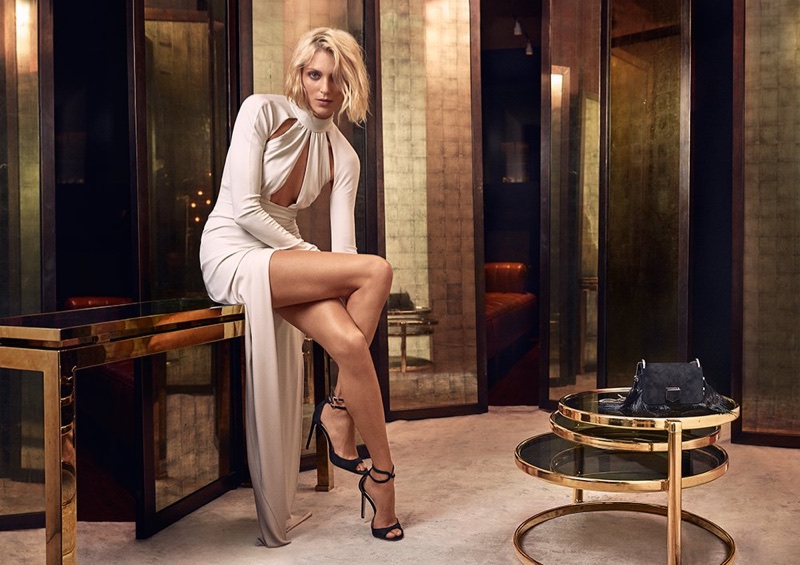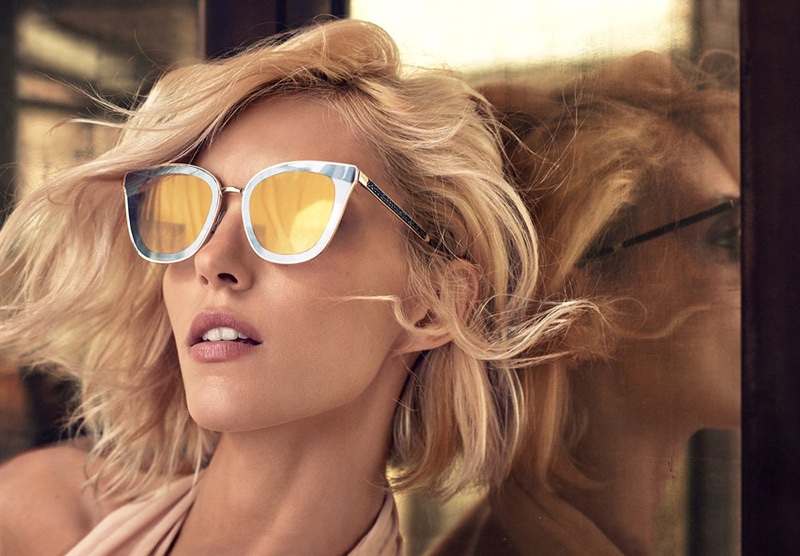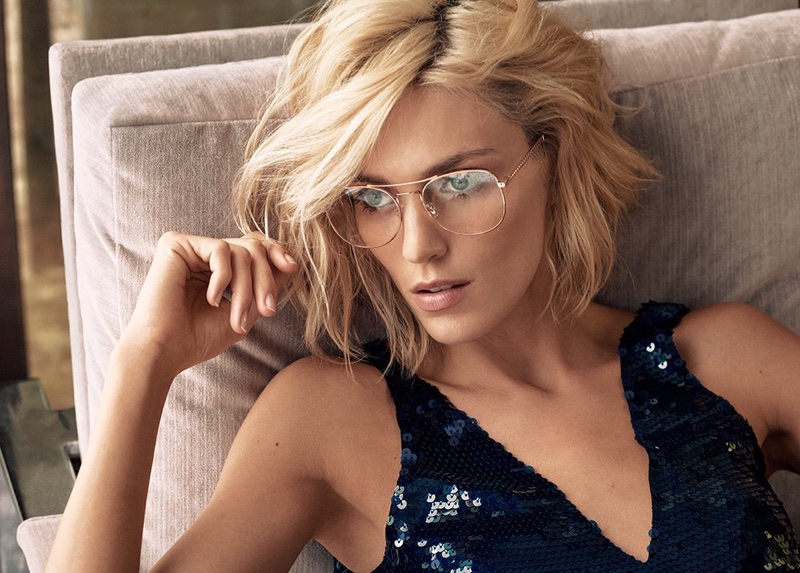 Other Brands
So what kind of handbag are you looking at? Is this just a seasonal bag? No it's not! It's the Chanel Large Classic Tote Bag, but in the Coco Vintage style. And while the Classic Large Tote looks smoother (and more like the Classic Flap Bag), this new tote looks more like vintage-like.
So meet the Chanel Large Coco Vintage Timeless Tote Bag from the Cruise 2018 Collection.
The Design
Of course, this tote bag looks completely different than the smooth Large Classic Tote Bag, however they are both from the same design. The only difference is the exterior.
The Large Coco Vintage timeless Tote Bag is designed with a streamlined squared shape. The top part is crafted in smooth leather while the bottom part is refined in diamond quilting. This handbag is destined to look vintage, just like the tote bags from the 70's. The good thing is that you don't need to buy pre-owned to get a lovely vintage Chanel Tote, now you can have it brand-new, fresh-baked from the Chanel boutique.
The center of this bag is crafted with vintage CC logo in gold hardware. It comes with long woven chain leather handles for shoulder carry. And the most beautiful thing about this handbag is that it features a back pocket, resembling the idea of the original 2.55 Flap Bag.
This bag is made from lambskin.
The Interior
Inside this handbag, you will find the main compartment with a zip/patch pocket. There is enough space for your daily essentials and more. To have good view of how the interior looks like, please go to Chanel Large Timeless Tote Review.
The Prices And Sizes
Style code: A57030, measuring 10.6' x 13.8' x 4.3' inches, priced at $4000 USD, €3600 euro, £3340 GBP, $6050 SGD, $31400 HKD, $AUD, ¥478440 JPY, 19000 MYR, $5025 CAD via Chanel boutiques.
More Images And Colors
Other Brands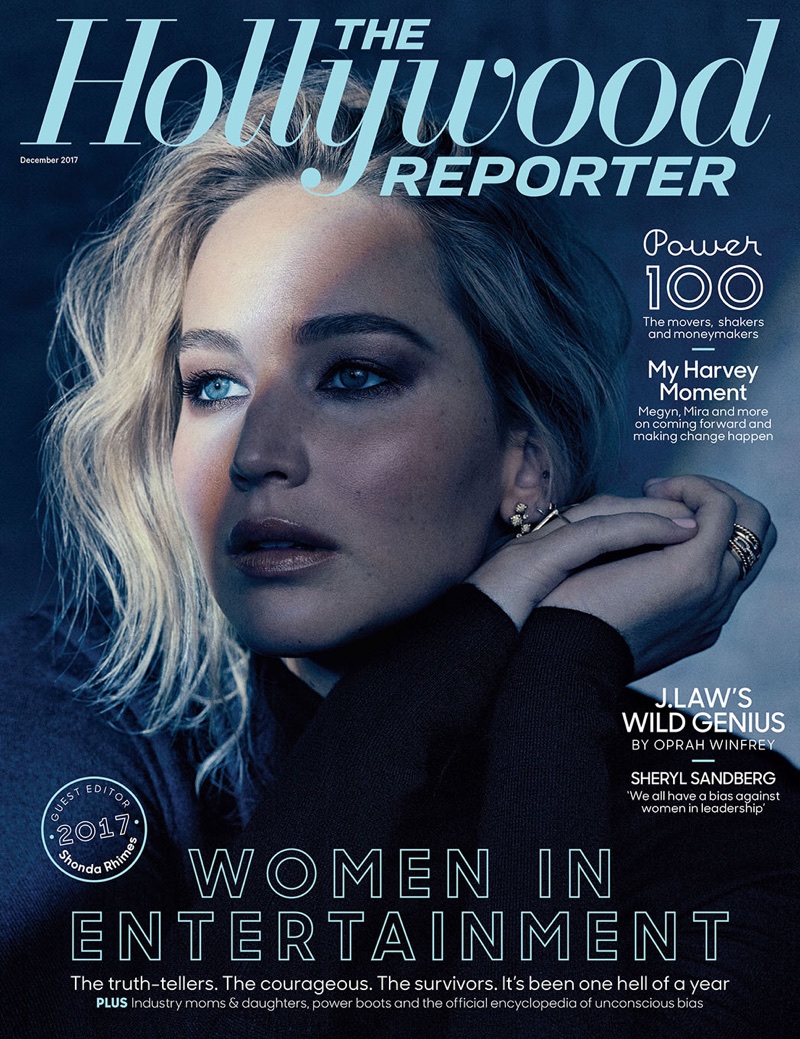 Actress Jennifer Lawrence graces the December 2017 cover of The Hollywood Reporter. The 'Mother!' star looks ready for her closeup wearing a turtleneck sweater and glittering jewelry. Inside the magazine, Jennifer poses in simply elegant looks. Photographed by Miller Mobley, the 27-year-old impresses while wearing pared down styles for the photo shoot.
Related: Jennifer Lawrence Takes to the Sky in Dior's Resort Styles
COVER SHOOT: JENNIFER LAWRENCE FOR THE HOLLYWOOD REPORTER DECEMBER 2017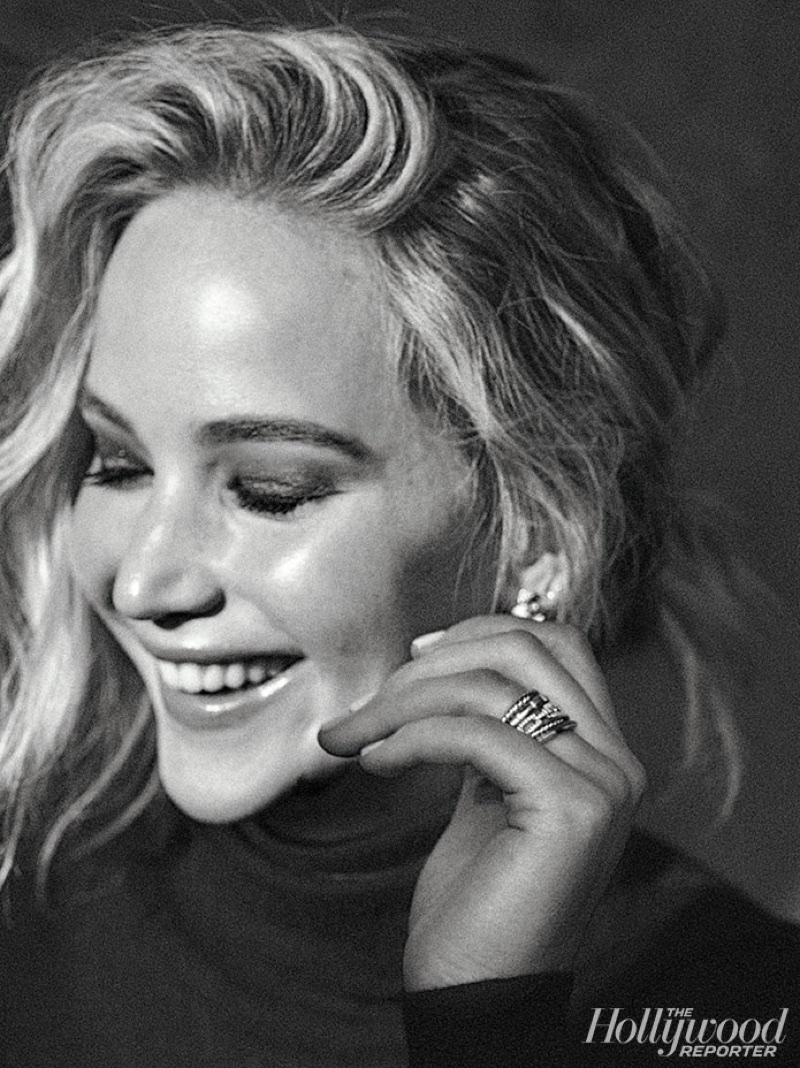 JENNIFER LAWRENCE ON WORKING WITH HARVEY WEINSTEIN
In her interview, Jennifer talks about her experience working with tne now disgraced film producer Harvey Weinstein.
We've all worked with him, but everybody needed a moment. Just speaking for myself, I had known him since I was 20, and he had only ever been nice to me — except for the moments that he wasn't, and then I called him an a**hole, and we moved on. He was paternal to me. So I needed a moment to process everything because I thought I knew this guy, and then he's being accused of rape. We all knew he was a dog, we knew that he was a…tough guy, a brute, a tough guy to negotiate with. I didn't know that he was a rapist."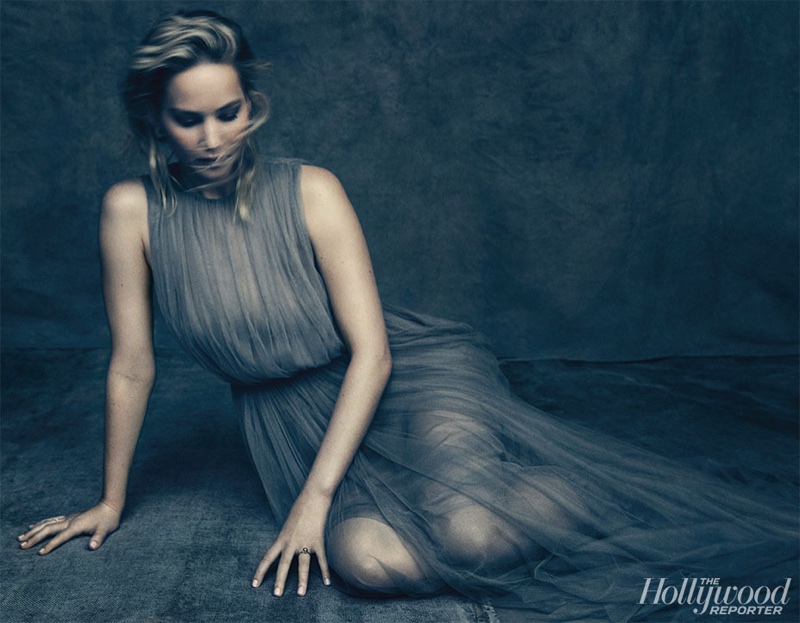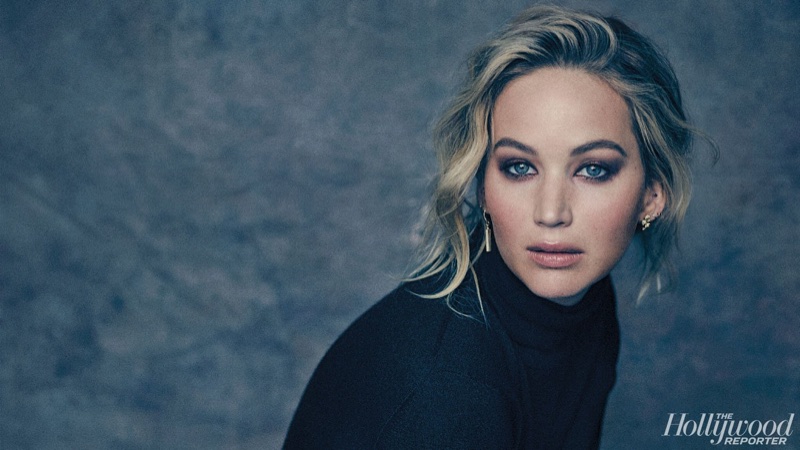 Other Brands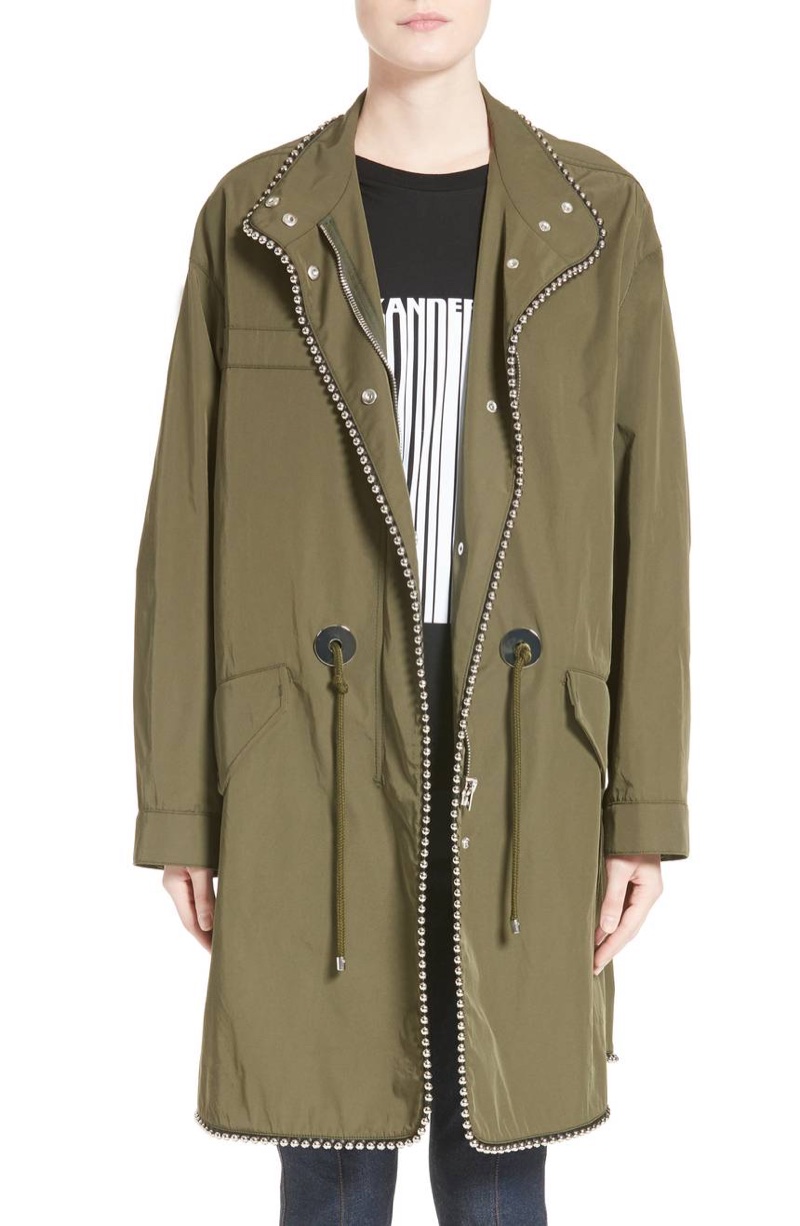 As the year comes to a close, sale season gets even better. Fashion retailer Nordstrom recently launched its Half-Yearly sale for 2017. Starting now, look forward to up 50% off on must-have styles. Choose from jackets to dresses to heels to boots to sweaters and much more. Top brands including Alexander Wang, Rag & Bone, Free People and Frye are included in the sale. Hurry up because the savings end on January 2nd, 2018. Discover some of our picks below, and shop more options at Nordstrom.com.
Related: 5 Dresses on Sale Now at Reformation
NORDSTROM HALF-YEARLY SALE DECEMBER 2017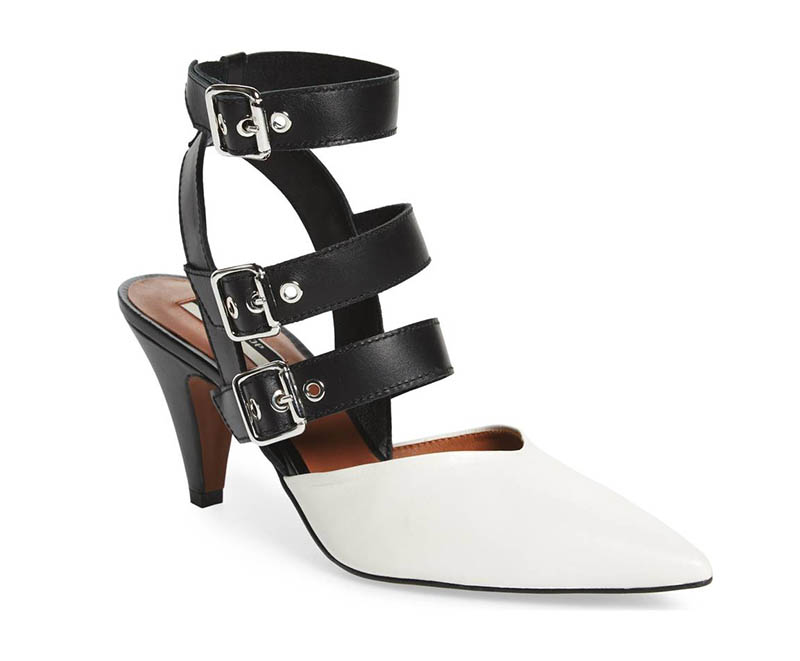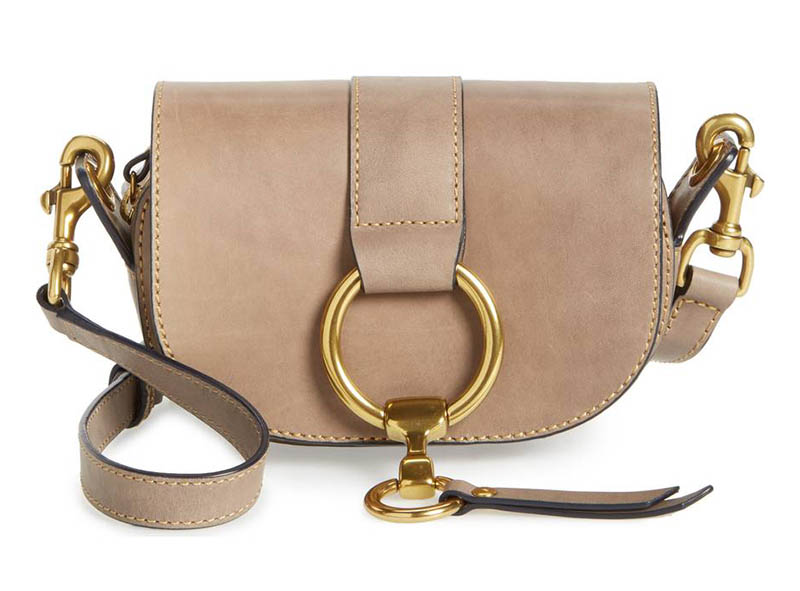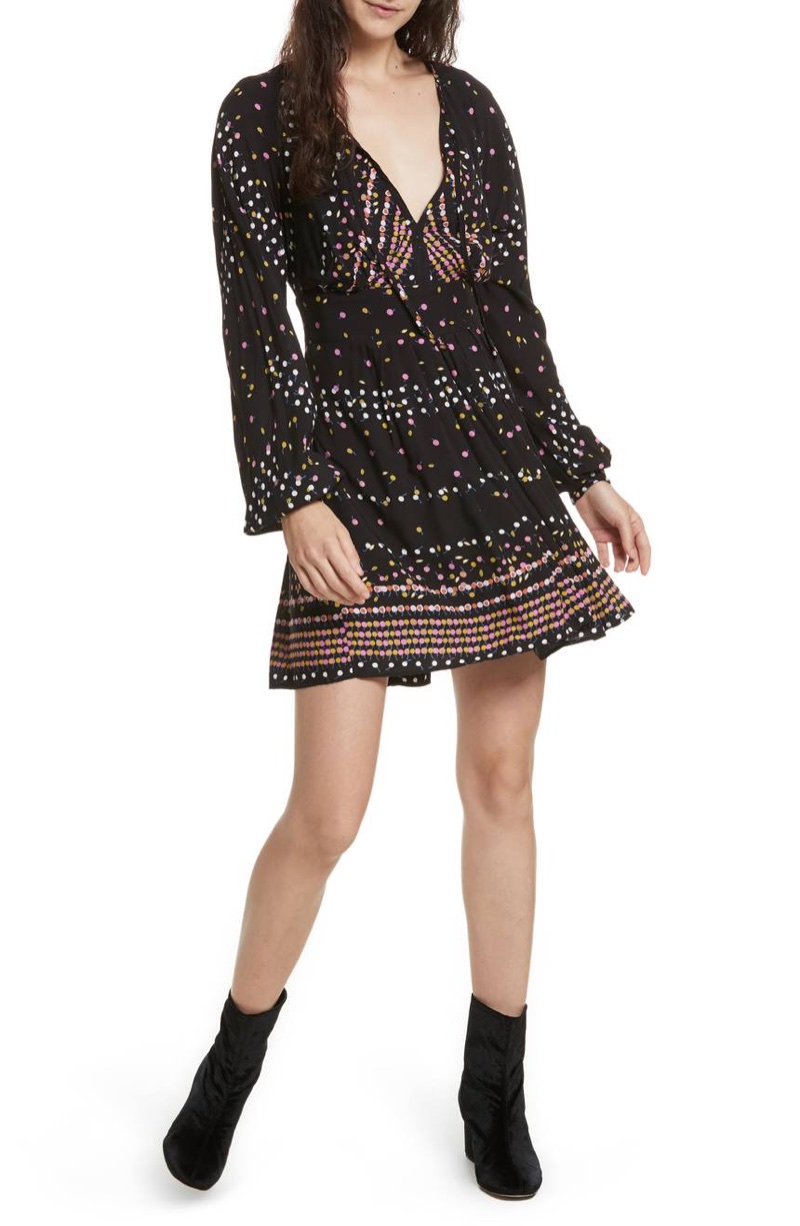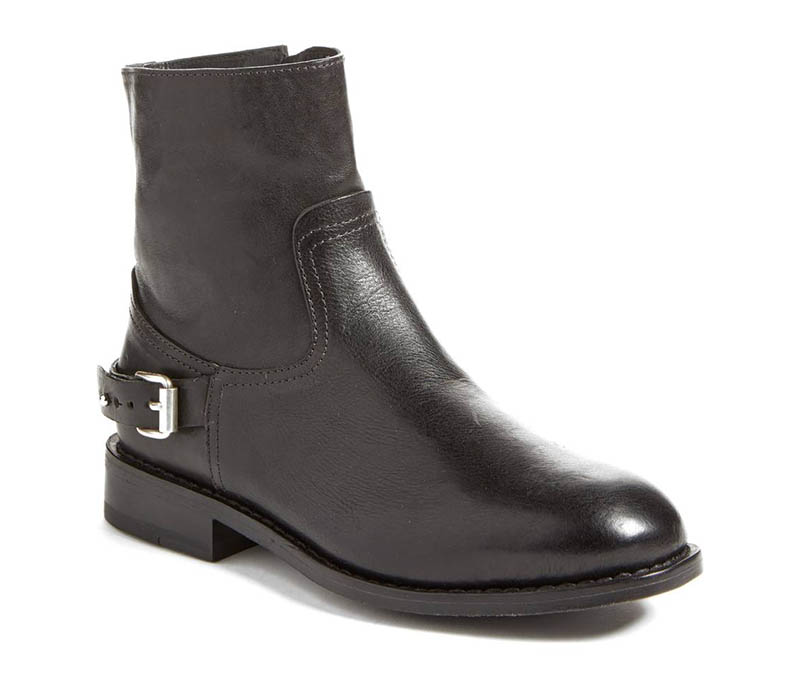 Categories

New Posts

Hot Posts