Other Brands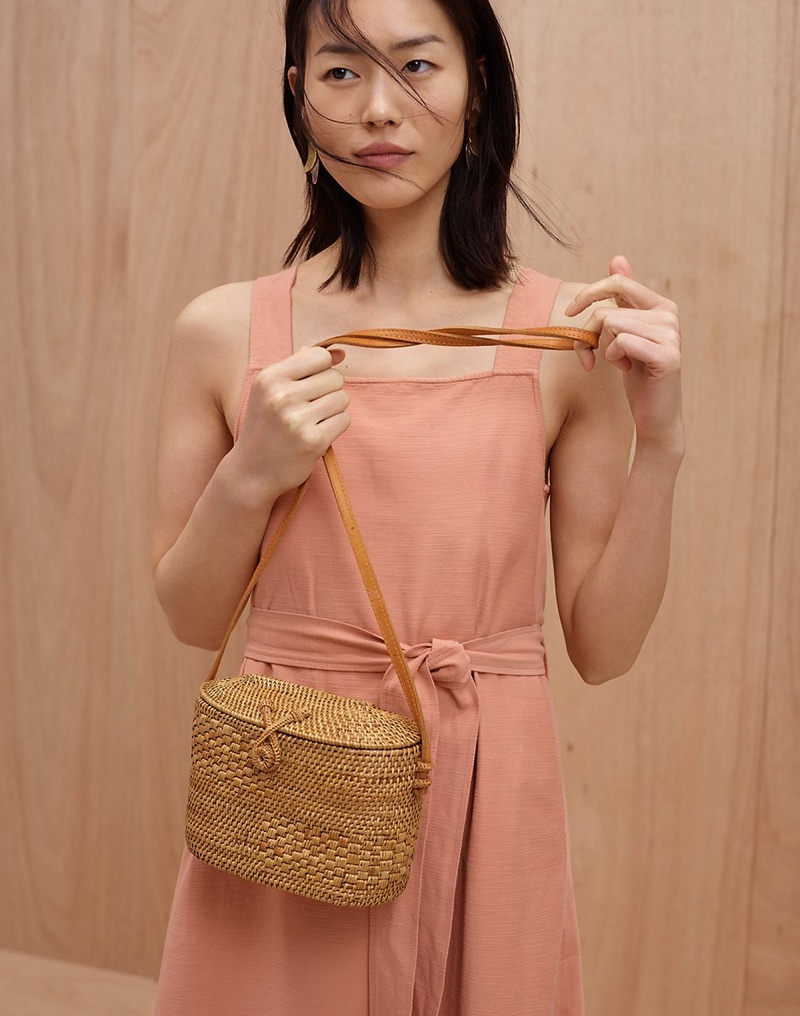 As we look forward to July, Madewell offers up easy breezy looks with its latest designs. Modeled by Liu Wen, the fashion shoot focuses on graphic t-shirts, loose-fitting trousers and printed rompers. Paired with straw bags, sneakers and slide sandals; these pieces will round out your summer wardrobe. Statement earrings and wide-brimmed hats also complete the warm weather outfits.
Related: 9 Summer Outfit Ideas From Madewell
MADEWELL JULY 2018 OUTFIT IDEAS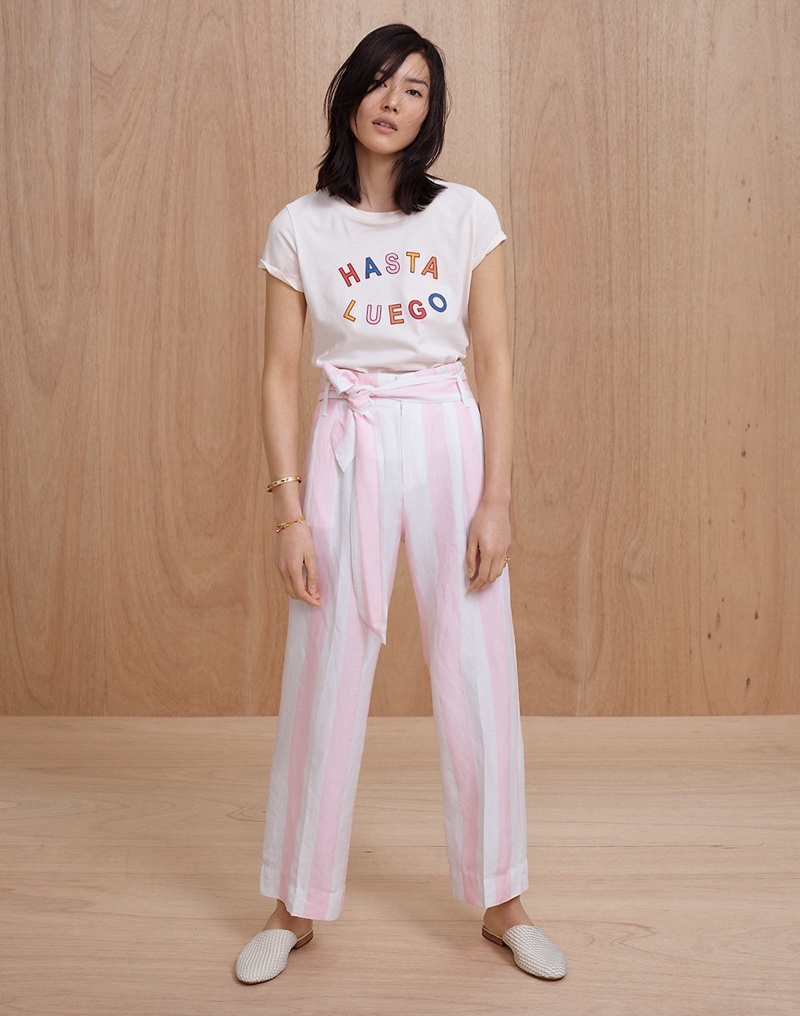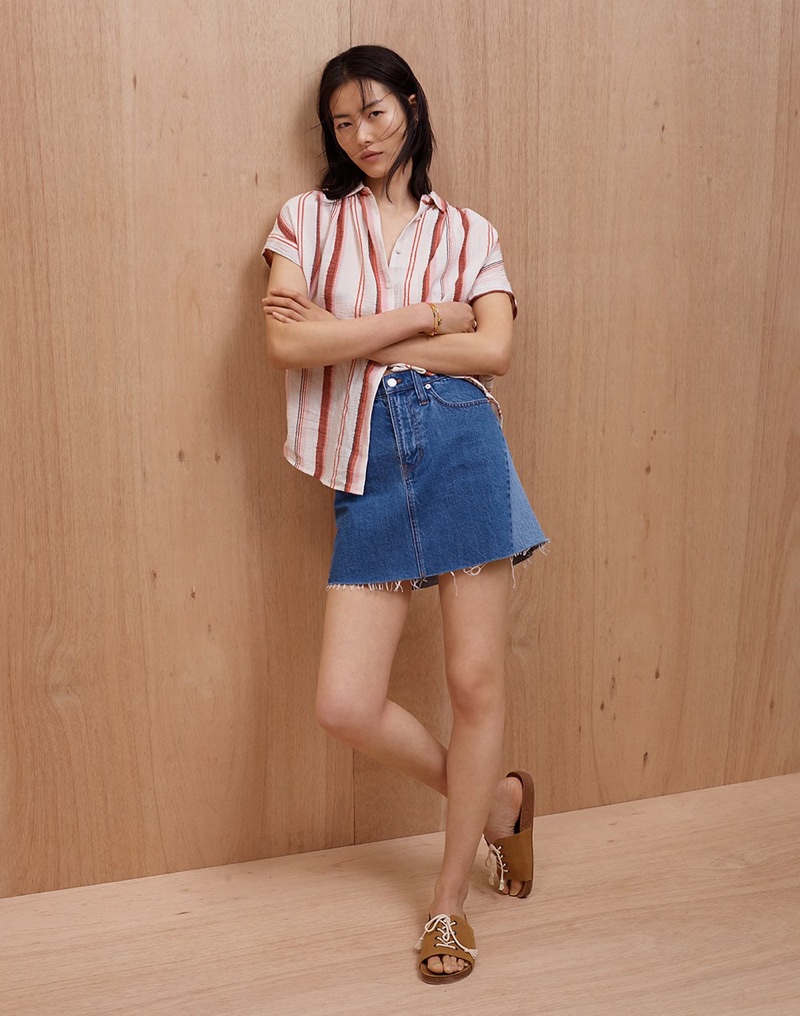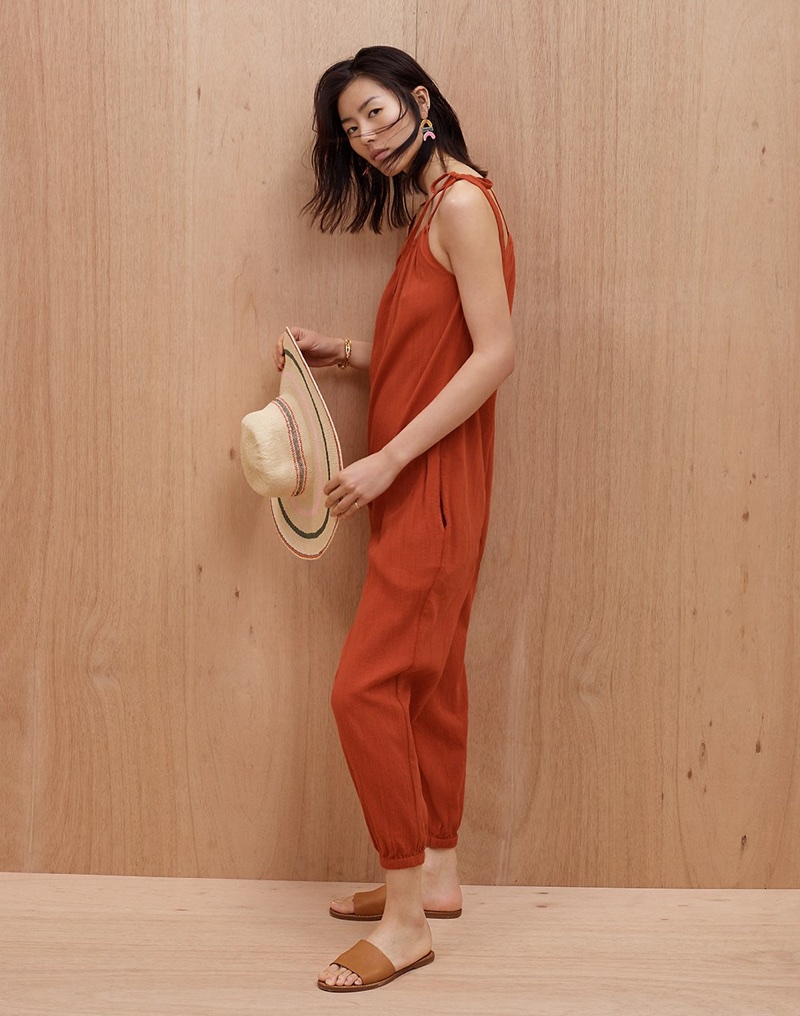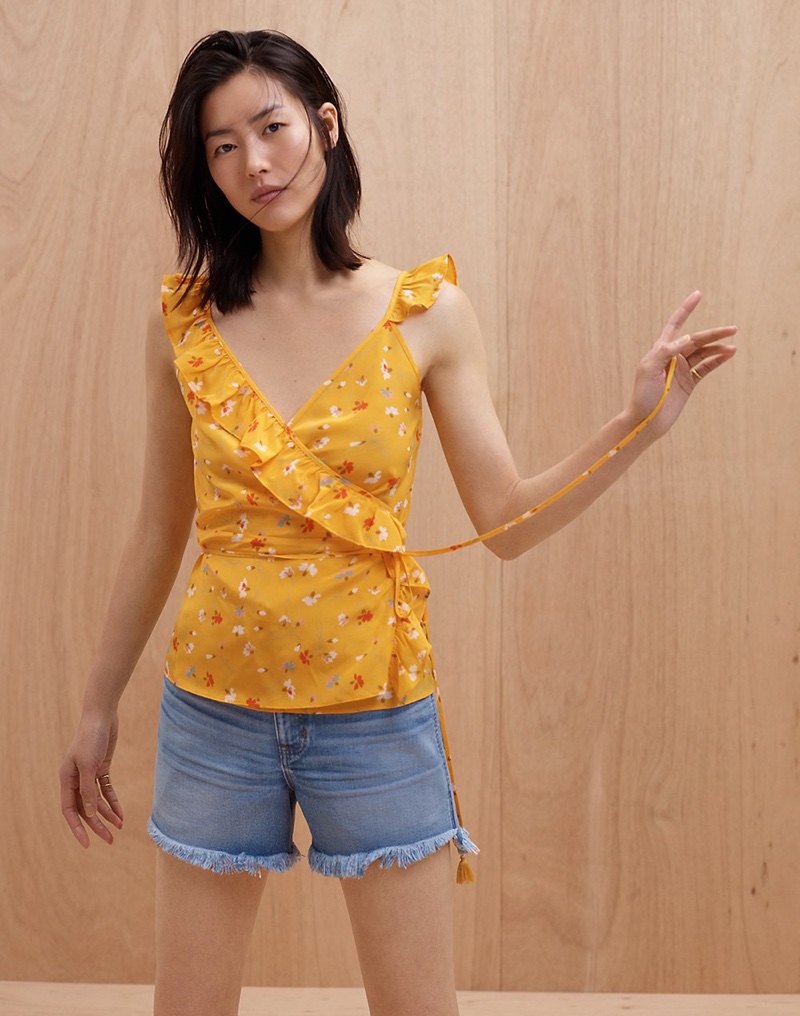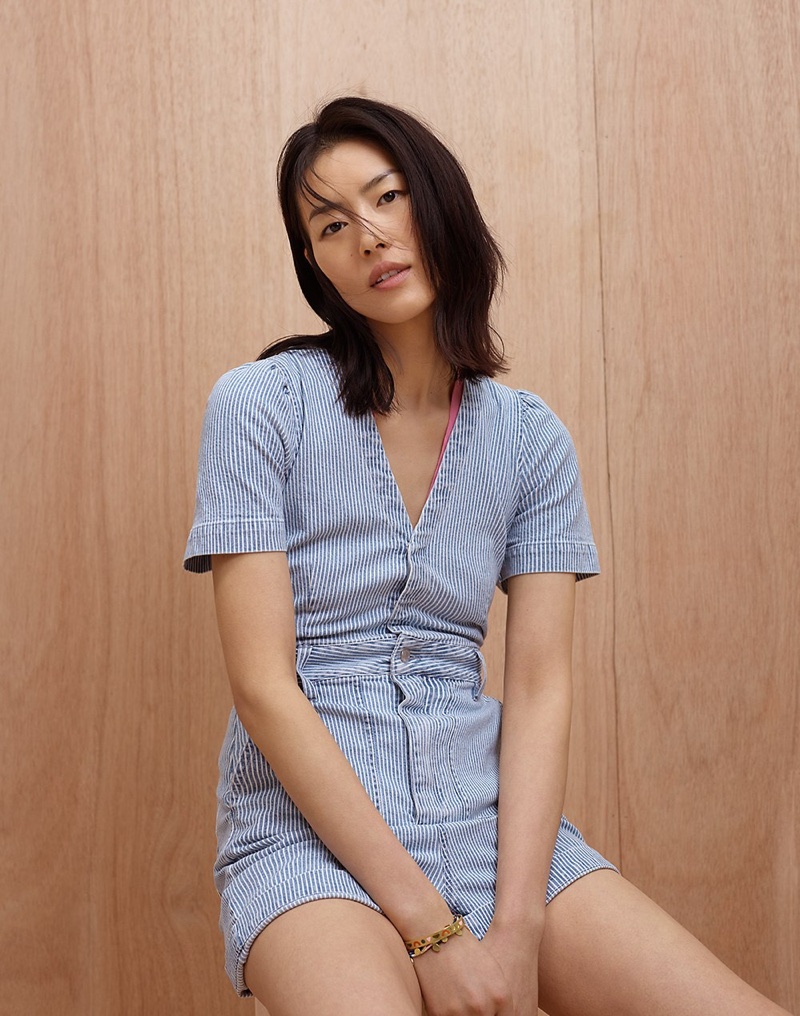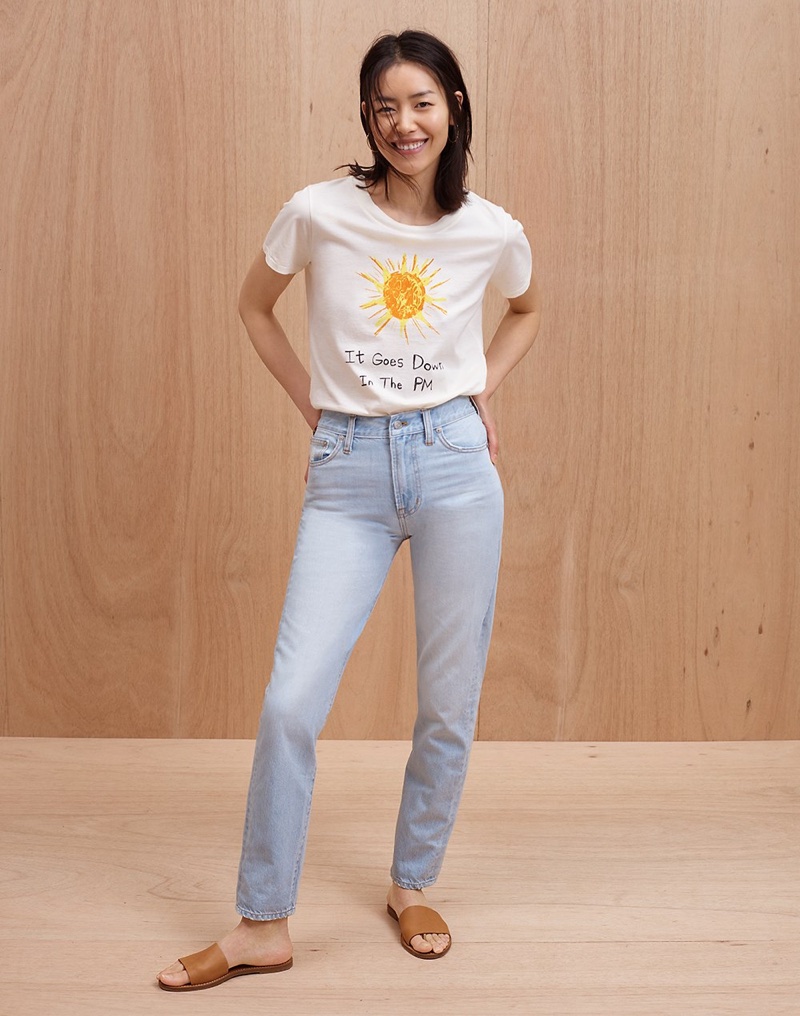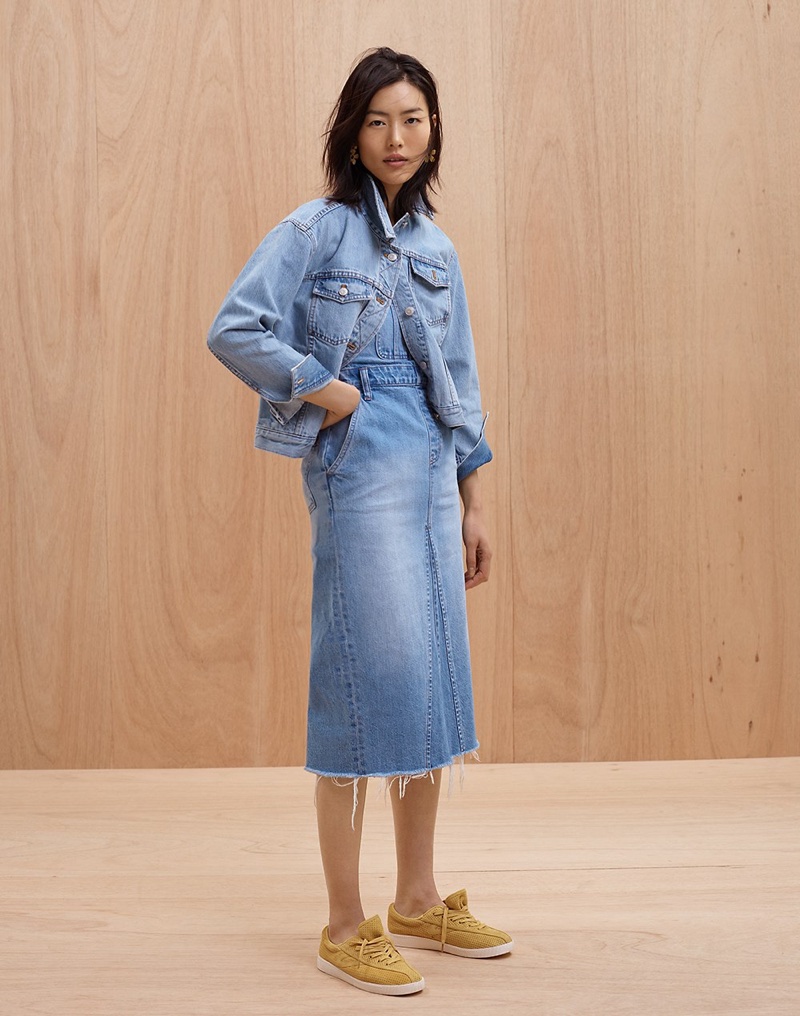 Other Brands
The Tod's Joy Bag has gone through some changes. For those that are new to Tod's, the Joy Shopping Bag is one of their signature handbags. It's a large and spacious bag with minimalistic style. The latest Tods Joy Flap Tote Bag is introduced for the Fall Winter 2018 Collection.
The Design
So what kinds of changes have been made on the Tod's Joy Bag? The first thing everyone noticed is the elegant hammer leather crafted with hand-dyed trims. We call this the front flap.
But this front flap is more than just a flap. And we're not taking about the design. If we move the front flap up, which can be easily done, then there is a front flap pocket immediately available for your needs.
The original version of the Tod's Joy Shopping Bag doesn't have a flap, but it also doesn't have a front flap pocket. And the front flap pocket can be very useful as we can have instant access to important essentials.
The flap is also very elegantly crafted. It's engraved with the house's logo and the long leather strap has been used as a slip-in closure.
There's one more part that has been altered from the original Joy Bag. And that's the line in the center. The original Joy Bag is crafted with a symmetrical line in the center. But that line has been removed and replaced with a front flap.
So the Joy Bag remains a Joy Bag. The shape of the Flap Tote version hasn't changed. The long beautiful double handles have remained the same as well.
The Interior
So what can we expect from the interior? As we've said, there is one front flap pocket. Inside there is also 2 zip pockets, one of which is removable.
The Joy Flap Tote Bag is a spacious handbag. And the flap is perfect for the Fall and Winter seasons because it protects your personal belongings from rain and snow.
Where To Shop Tods Joy Flap Tote Bag?
1. MyTheresa – Shop the new Tods Joy Bag here…
More Images And Colors
Other Brands
Eniko Mihalik is a sea siren on the July 2018 cover of Marie Claire France. Photographed by Jessie Laitinen, the Hungarian beauty poses in a blue swimsuit from Eres. Inside the fashion glossy, Eniko models colorful swim looks on the beach and in crystal blue waters. Stylist Anne-Sophie Thomasselects designs from labels such as Calzedonia, Hermes and Etam.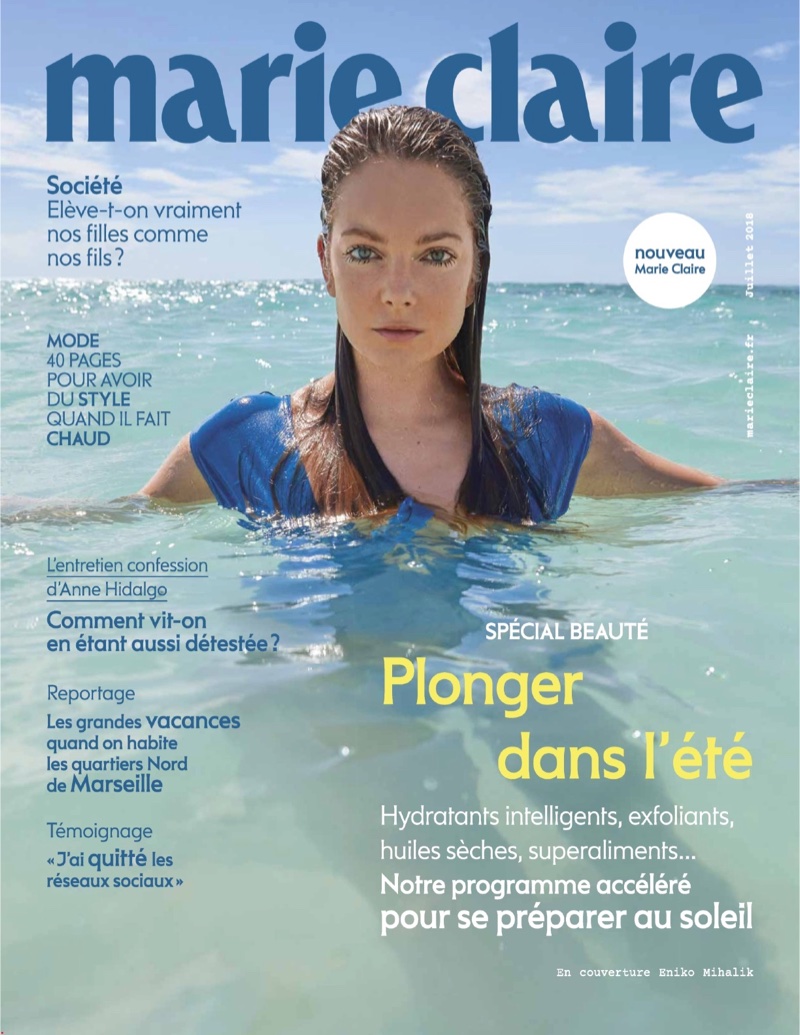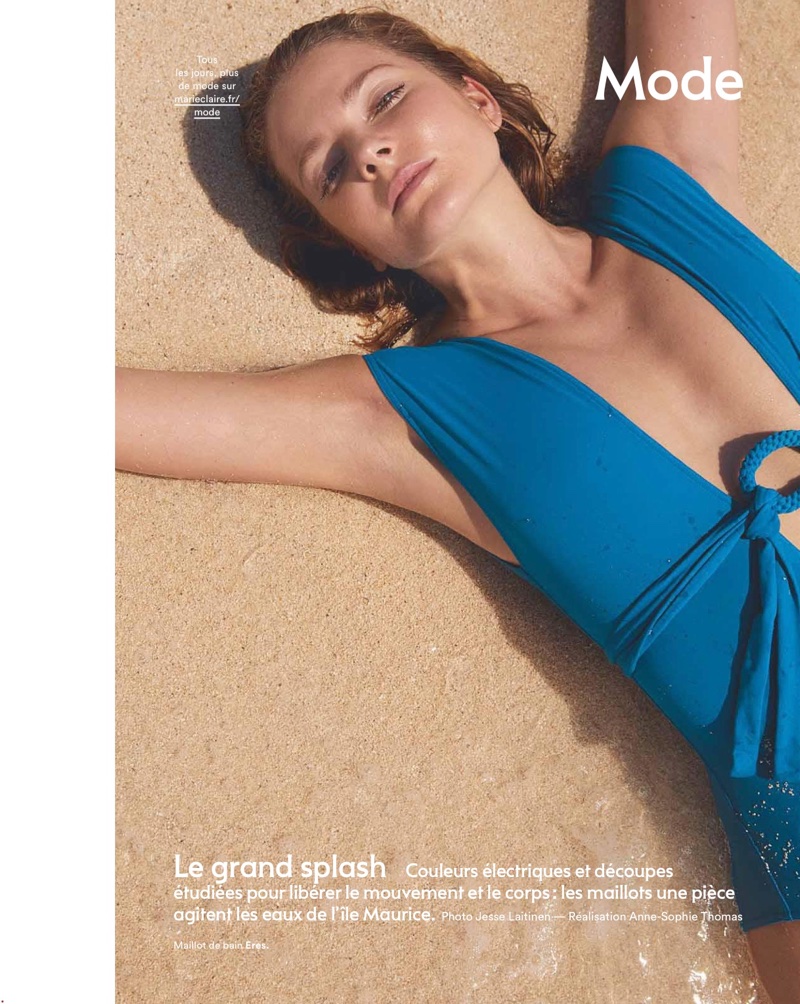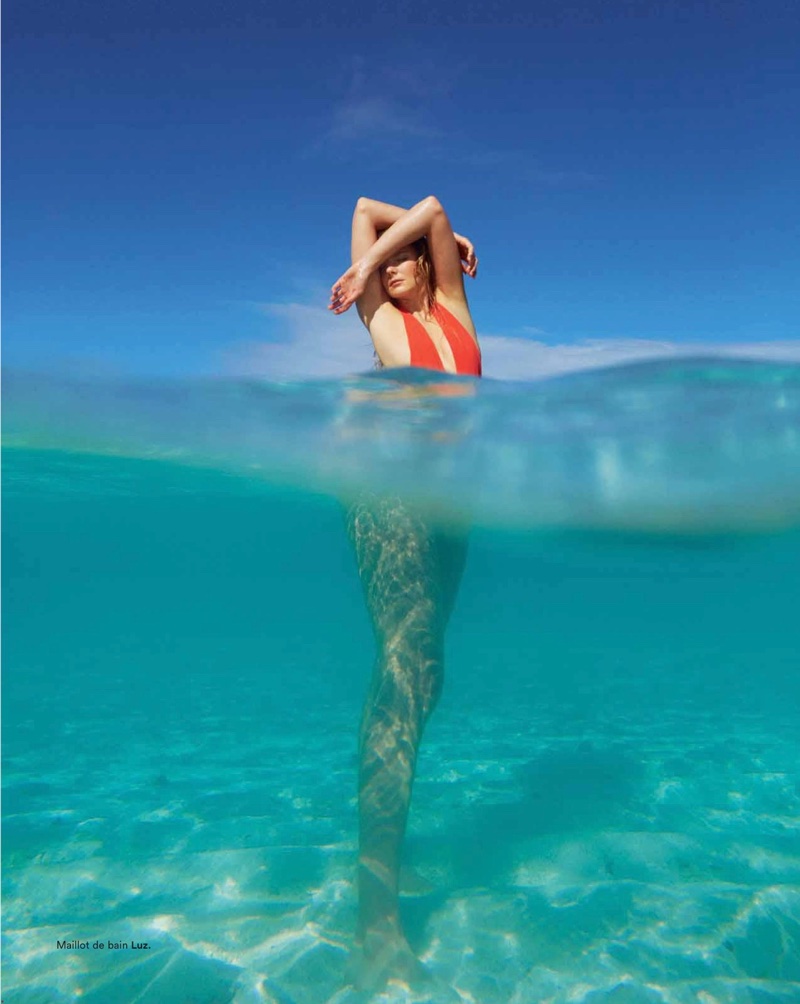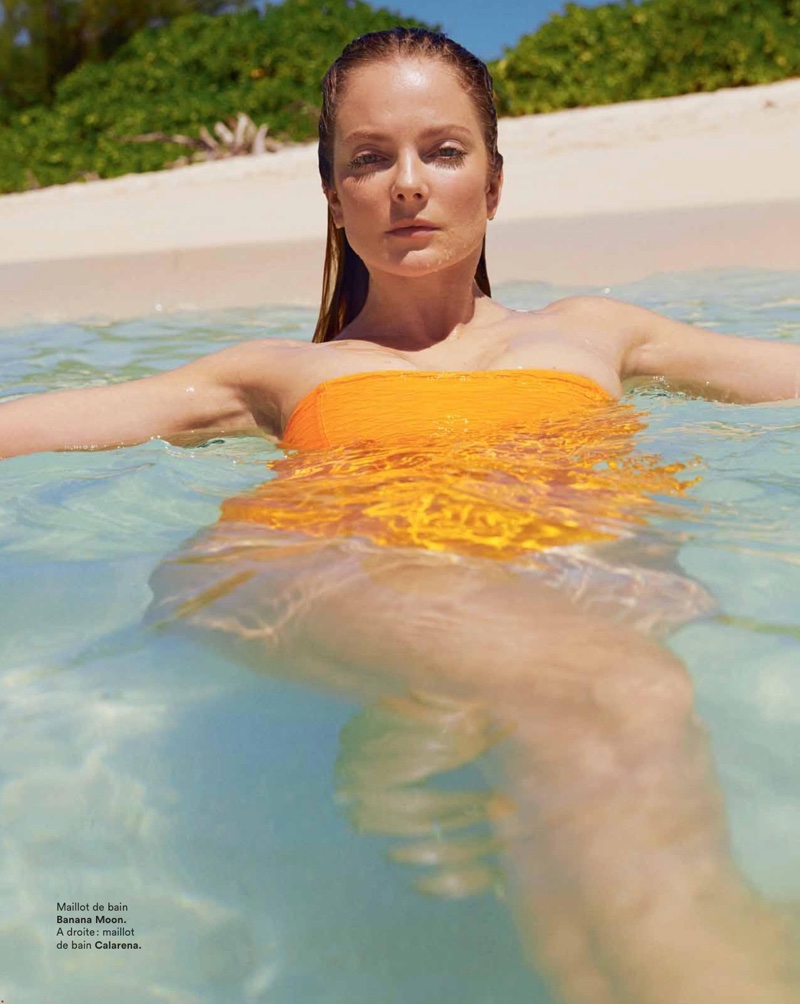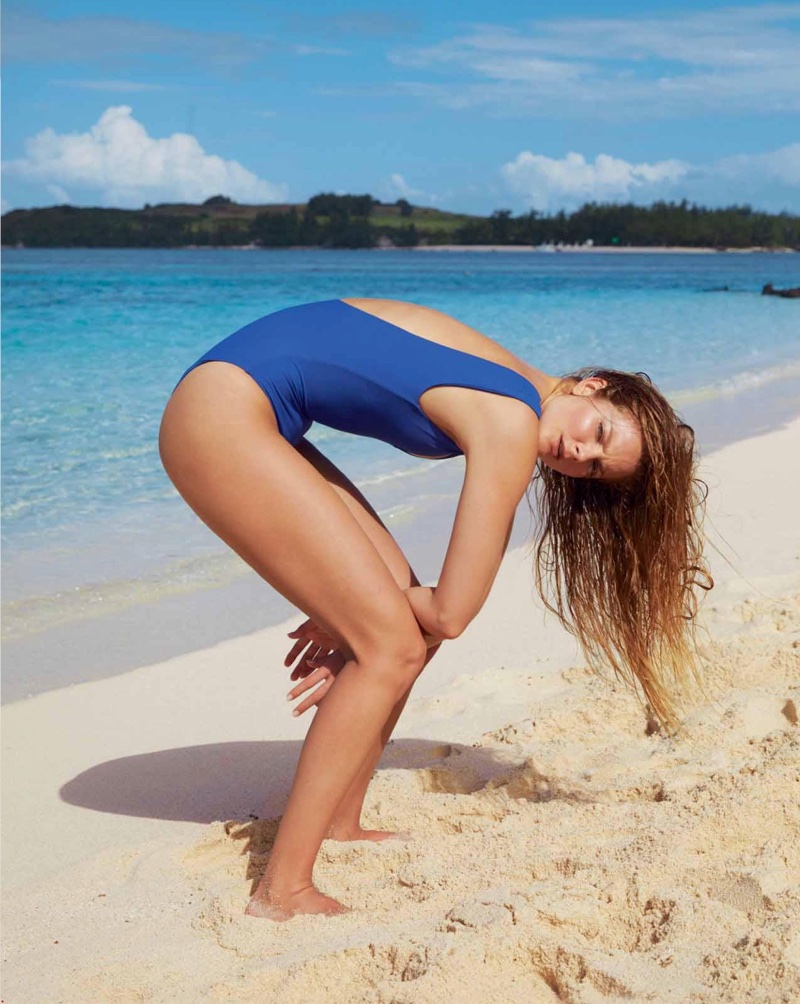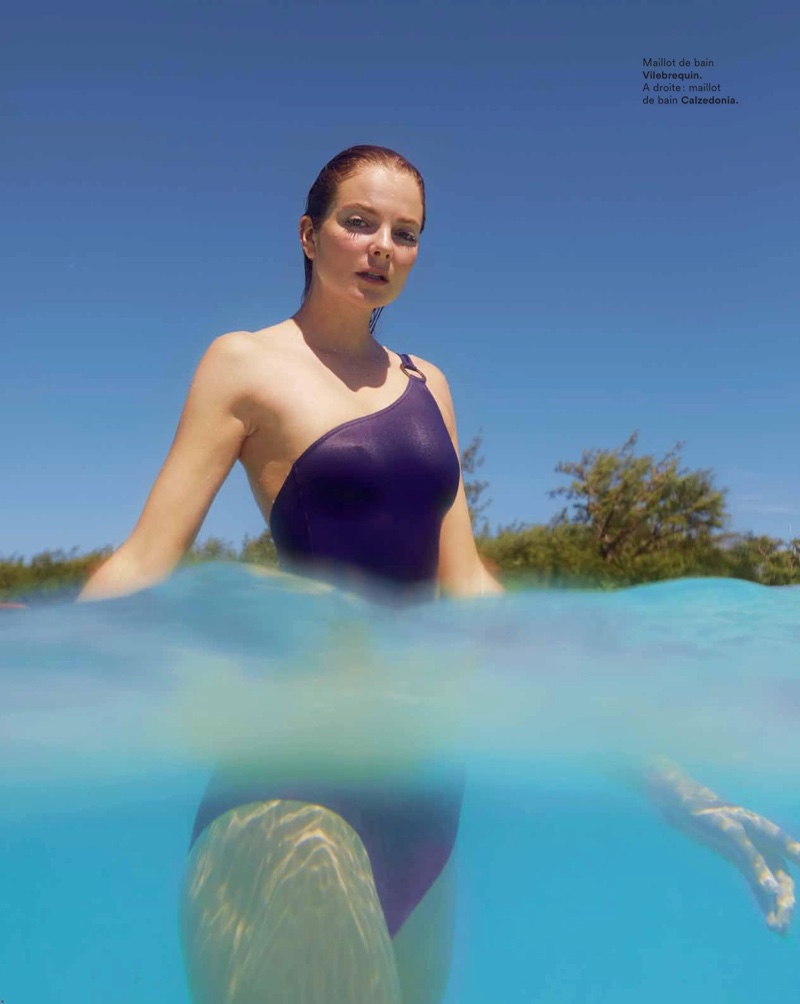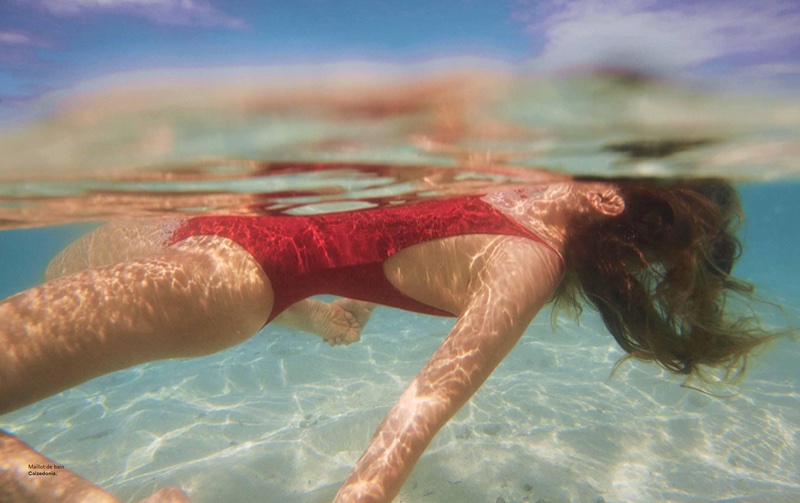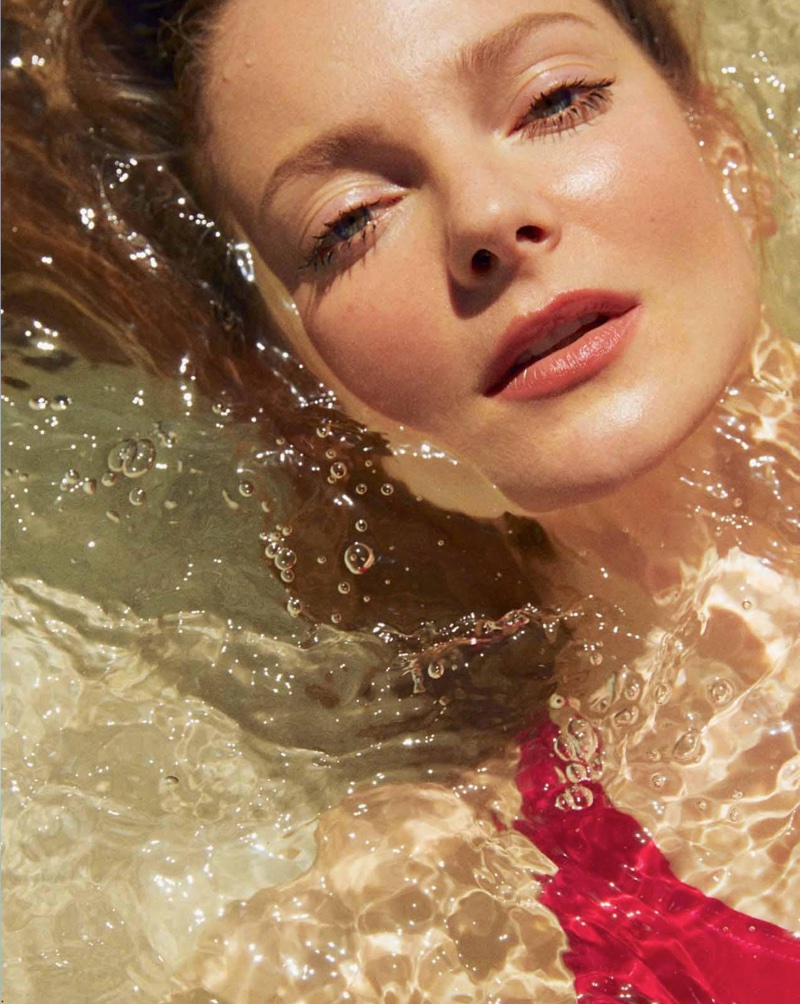 Pages: 1 2
Other Brands
Hana Soukupova soaks up the sun for the June 2018 issue of ELLE Spain. Posing poolside, the Czech model wears tropical printed swimsuits inspired by the beaches of Hawaii. Photographer Mario Sierra makes sure Hana shines in colorful ensembles. Styled by Sylvia Montoliu, the blondebeauty wears the designs of Eres, Versace, Michael Kors and more.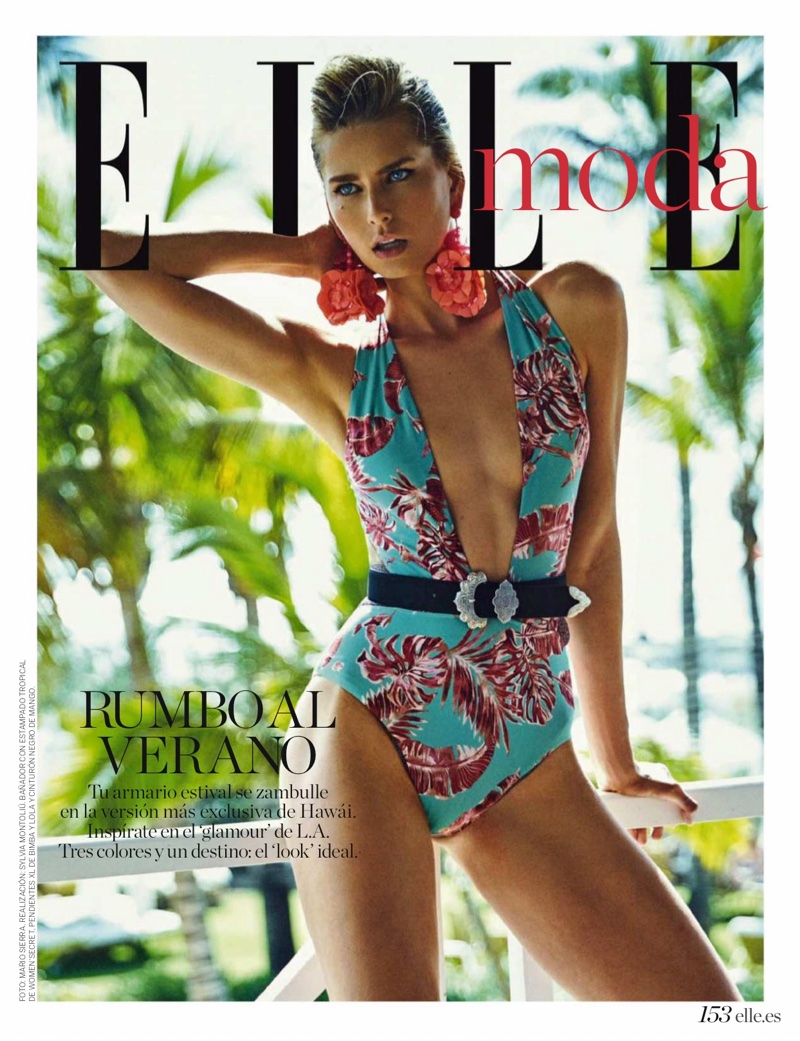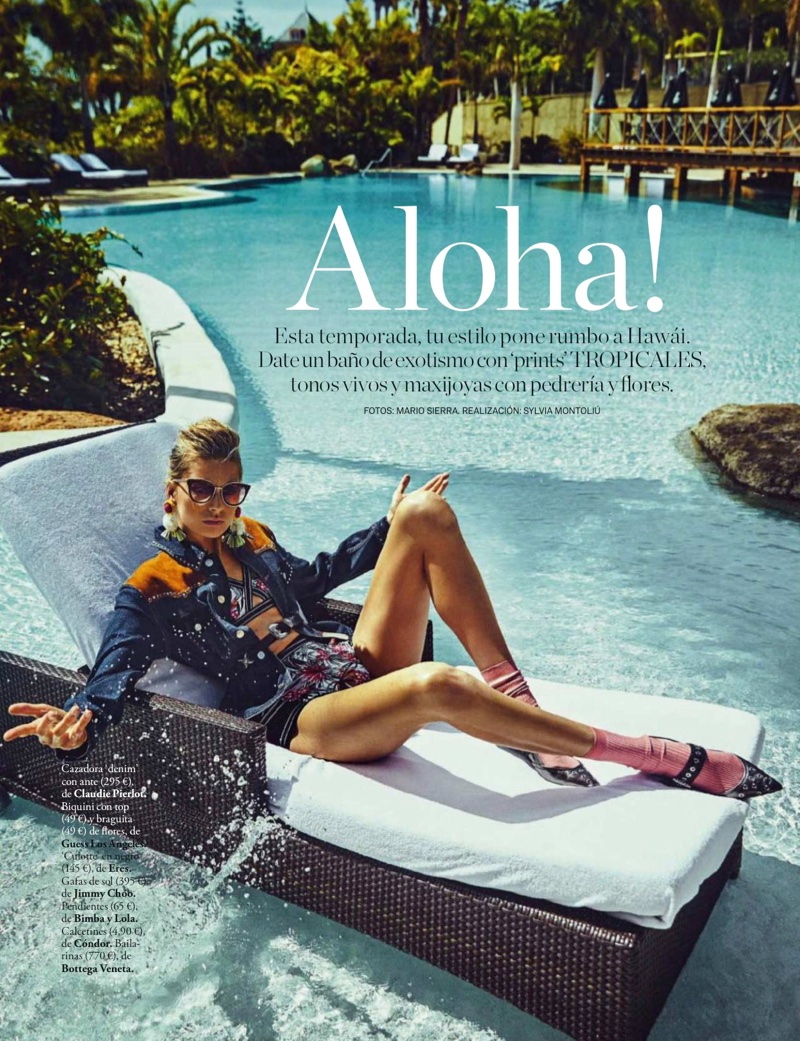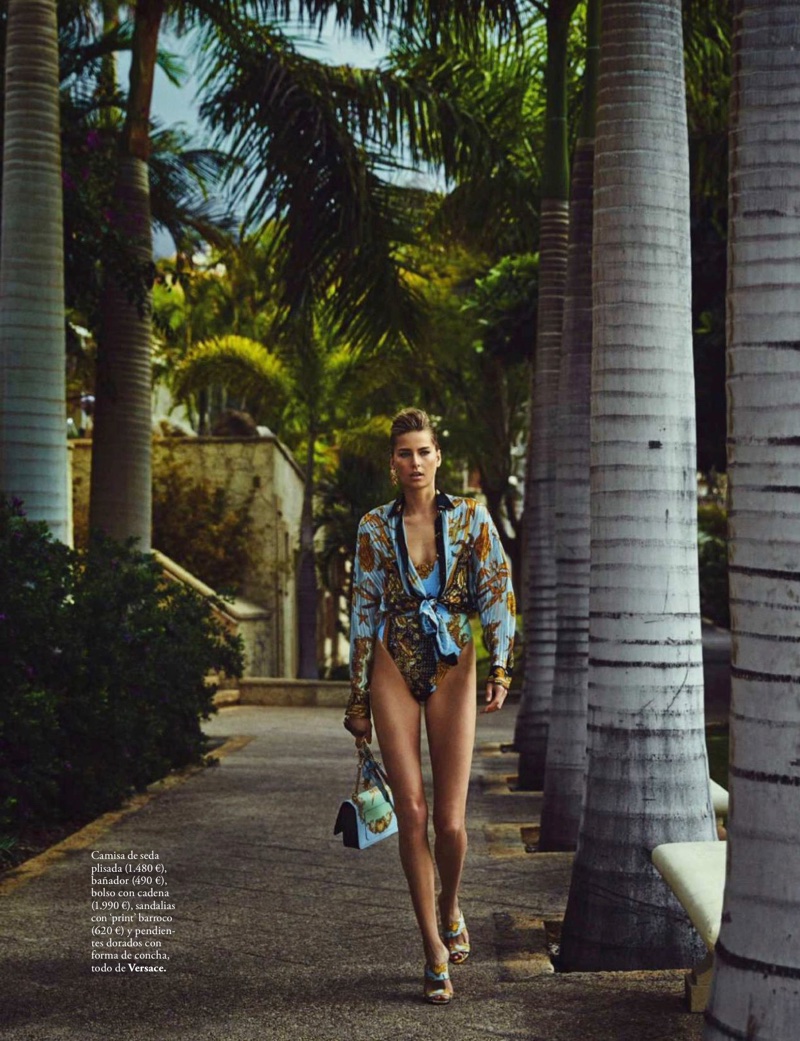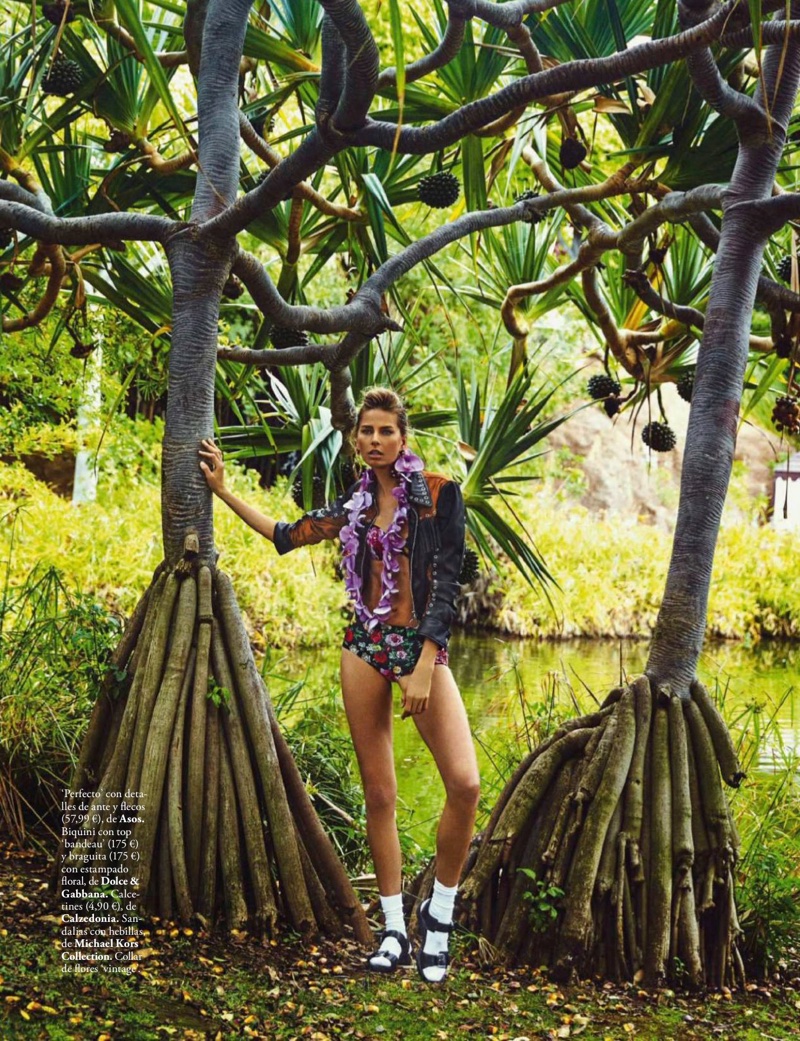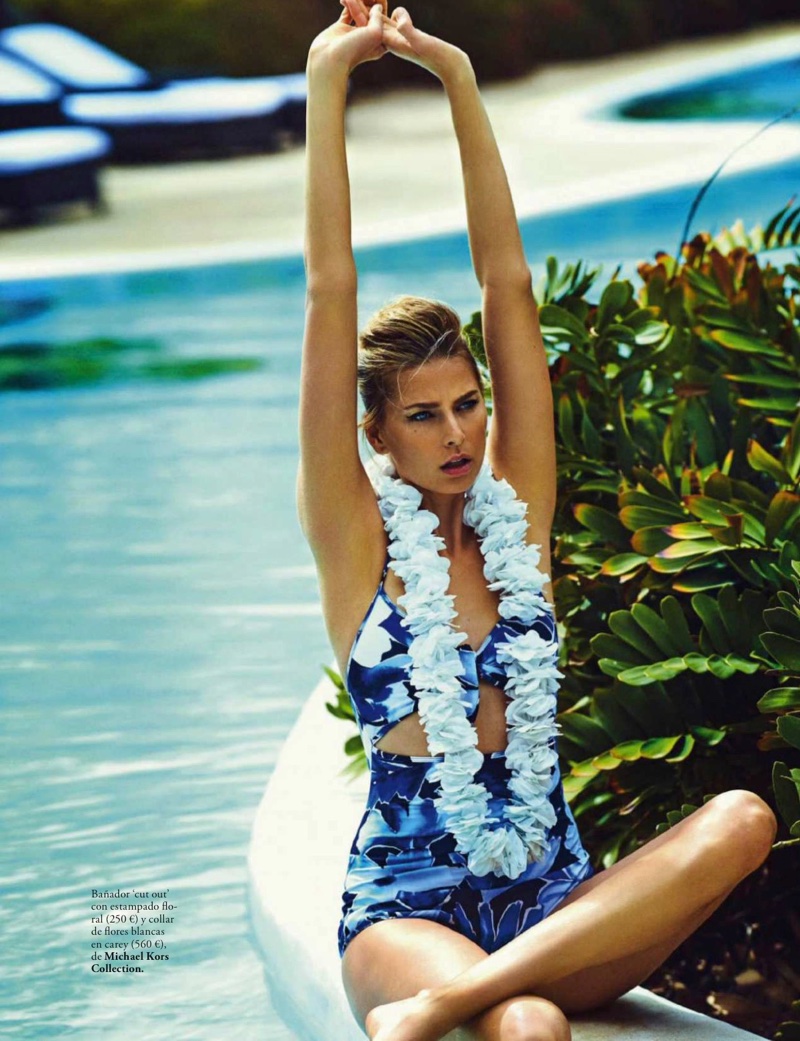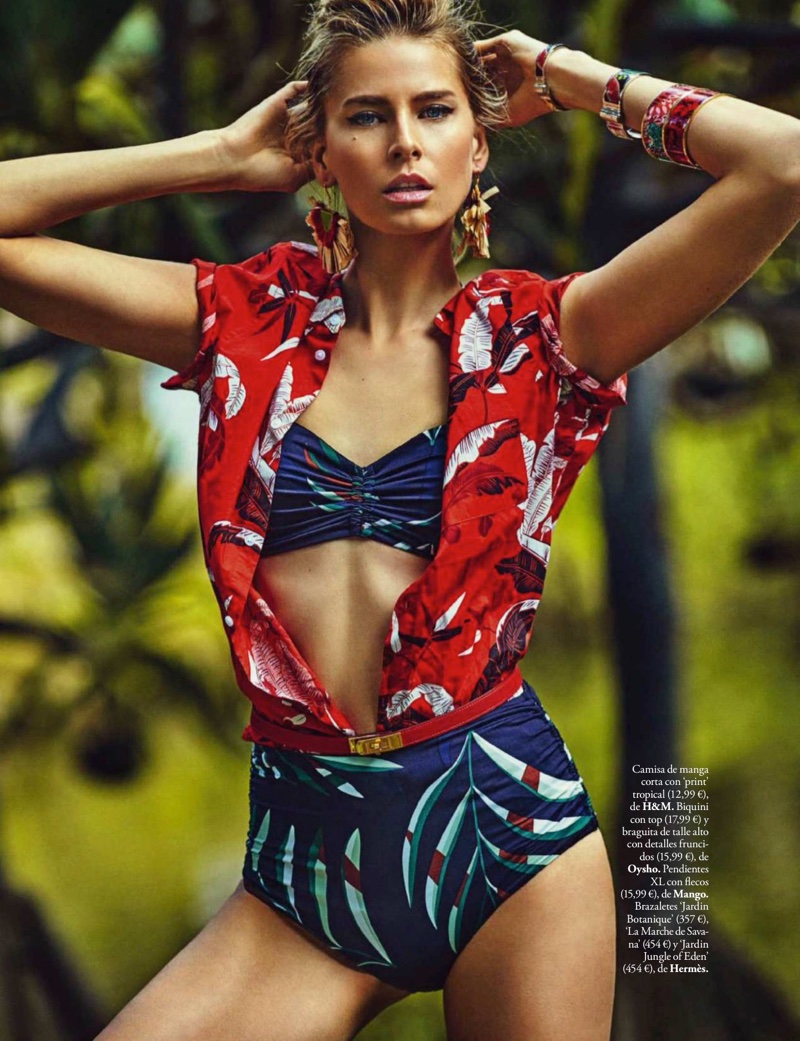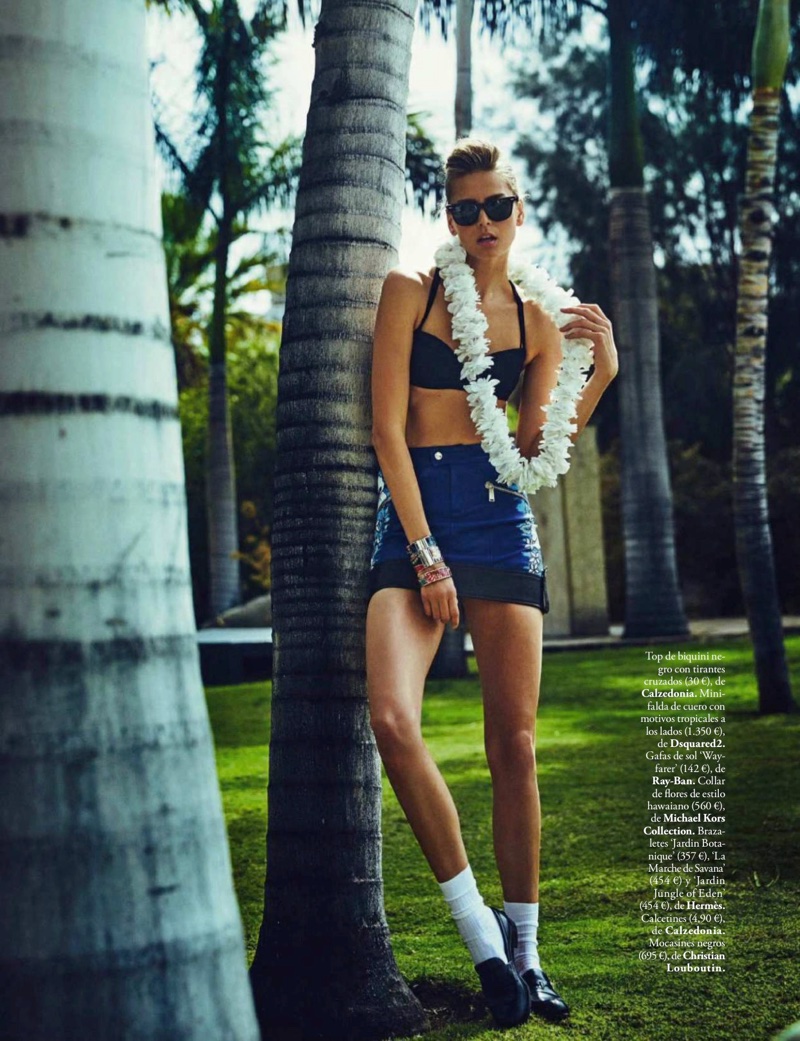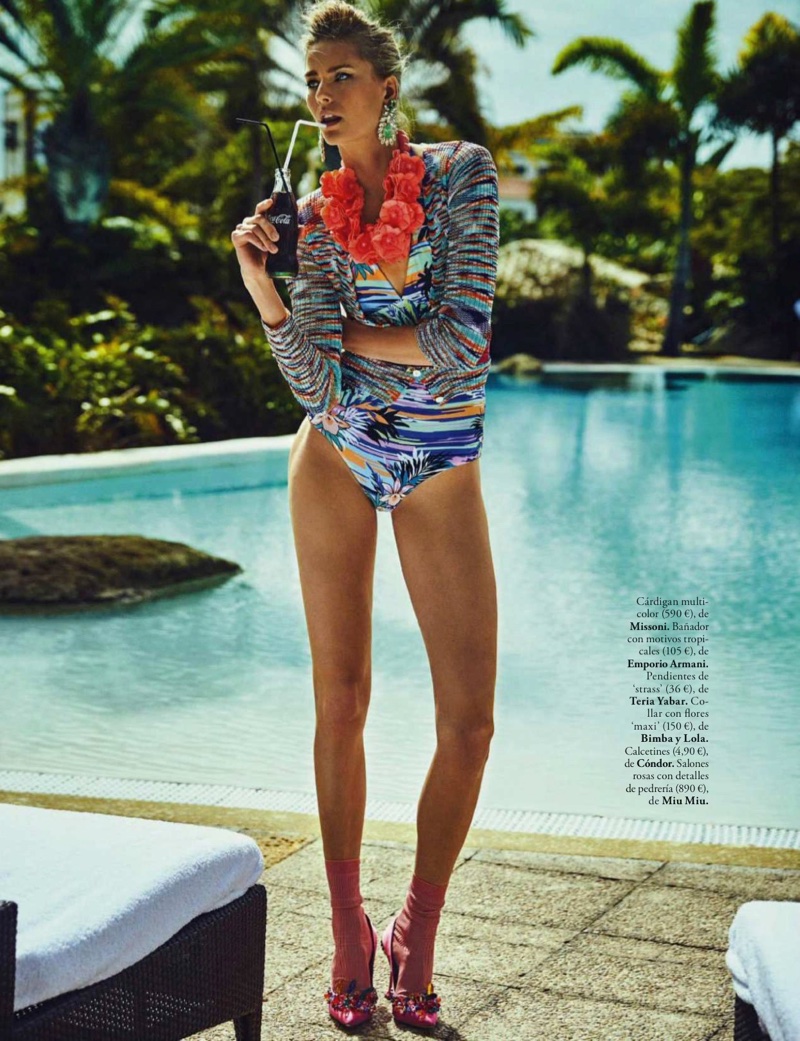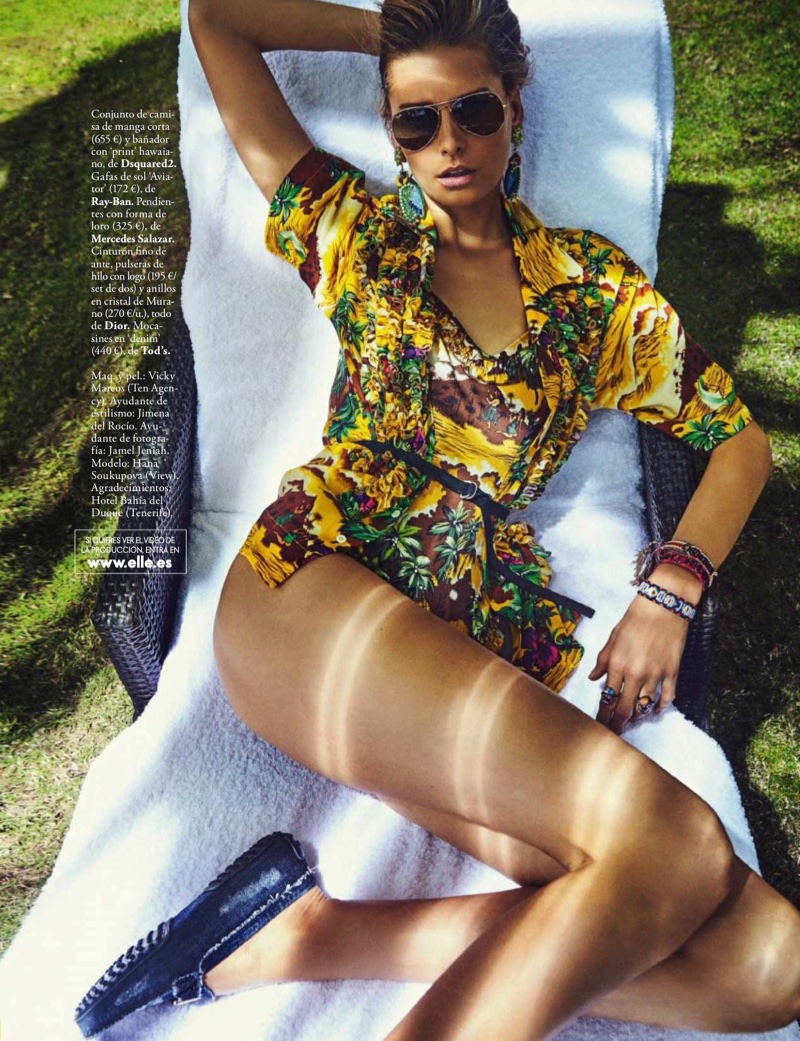 Other Brands
Every season, we face a huge challenge when it comes to handbags. You see, there will always be one or more seasonal handbags that make us obsessed. For the Pre-Fall 2018 Collection, the Chanel Enamel CC Bag is one of those guilty triggers. Beautiful, timeless yet unique when comparing to other stunning handbags. So are you falling in love yet?
We have a story to tell about the Enamel CC Bag. We even doubt whether it's a new style and not a 'retro' edition.
The Design
The Enamel CC Bag might not be entirely new, because we have seen a similar style in the past. This bag looks very much like the Chanel Hampton Bag, which was first-introduced in the Fall 2011 Collection and re-released for the Spring 2013 Collection. Since then, we haven't seen this bag again and we thought it was discontinued.
So why the Hampton Bag? First let's forget about the shape. The Hampton Bag and this new Enamel CC Bag are both crafted in diamond quilting. The Hampton Bag's quilting is slightly different as it looks much larger, stronger and more vivid. The Enamel CC Bag's quilting is fairly similar to the ones built on the classic handbags.
But most important – the Enamel CC Logo. This type of logo was first-seen on the Hampton Bag and it was supposed to be the signature component of the Hampton line. But it's now designed on the Enamel CC Bag.
The Enamel CC Logo is truly a magnificent piece in fashion, because it looks like a solar eclipse.
The center is made with a colored logo while the edges are refined in gold hardware.
Overall, the body of the Enamel CC Bag looks timeless. The CC Logo however, makes it feel like a contemporary item. It comes with the signature woven chain strap and for this season, it's made with lambskin.
And there is one more thing. This bag is designed with a bi-color double flap. The second layer flap behind the quilted flap is a bit longer. And so, when we close the bag, we can see the extension of the second flap on the outside.
The Interior
The size of the interior depends on the size of the bag (this bag is available in two sizes). The Small Enamel CC Flap Bag is a bit smaller than the Small Classic Flap Bag.
The Small Enamel CC Flap Bag is measured 5.1' x 8.3' x 1.6' inches while the Small Classic Flap Bag measures 5.7' x 9.3' x 2.6' inches. The bag is certainly big enough to store all your daily essentials and it can be used as a day-to-evening bag. It's not smaller than mini bag like a WOC.
For as far as we know, the bag appears to have two separated compartments.
The Prices And Sizes
The Chanel Small Enamel CC Flap Bag has the style code A57275, it measures 5.1' x 8.3' x 1.6' inches and is priced at $4500 USD, €3900 euro, £3500 GBP, $6650 SGD, $35700 HKD, $6490 AUD, ¥547560 JPY, $5700 CAD, ₩5,440,000 WON.
There is also a medium size (and perhaps a large size). We don't have information about those sizes yet. If we have more info, we will update this post.
More Images And Colors
Other Brands


Ladies' Handbags, Women's Tote Bag - Beautiful Designs Is Carved Out Of Cowhide - Handmade
- Hand-Made Patterns And Coloring:Sika Deer
- Adjustable Strap You Can Cross Your Body
- Gold Hardware
- Material: Cowhide
- Polyester Cotton Lining And Zipper Closure Pocket
- Size: L*W*H 19.5CM* 19.5CM*9CM
- This Tote Bag Come With Dust Bag
- Have In Stock
Each Accessory Is A Work Of Art - Handmade [ Cowhide Art ] - Carved Out Of Cowhide !
Bags And Accessory Can Also Be Custom - Made To Suit Your Own Requirements.
Buy Designer Handbags, Best Price And Quality! Free Worldwide Shipping, Free Returns!
A Great Selection Of Genuine Leather Handbags,Totes, Clutch, Designer Shoulder Bags, Wallets & More!
Each Bag Is A Work Of Art, (Can Custom-Made) Handmade [ Cowhide Art ] - Bags Are Carved Out Of Cowhide.
Designer Bags, Wallet, Purse, Belt & Accessories Official Site, Best Price & Quality, Free Worldwide Shipping, Free Returns. Each Bag Is A Work Of Art - Handmade - Cowhide Art - Can Custom-Made

Categories

New Posts

Hot Posts